Ricardo's mission and vision
Ricardo has a vision of a world where we can all live sustainable lives, which includes: breathing clean air, access clean water, use clean energy, travel safely and sustainably and conserve resources.
To realise that vision we bring the best of our diverse expertise to create novel and differentiating solutions for our clients' challenges. Our services and products are enabled by digitalisation to add value and reduce waste, and are supported by agile, applied innovation.
Ricardo's global team of consultants, engineers and scientists are passionate about the business' vision and mission. Through our business practices we prioritise sustainability through safe and efficient operations, using resources and energy wisely, and travelling safely and sustainably.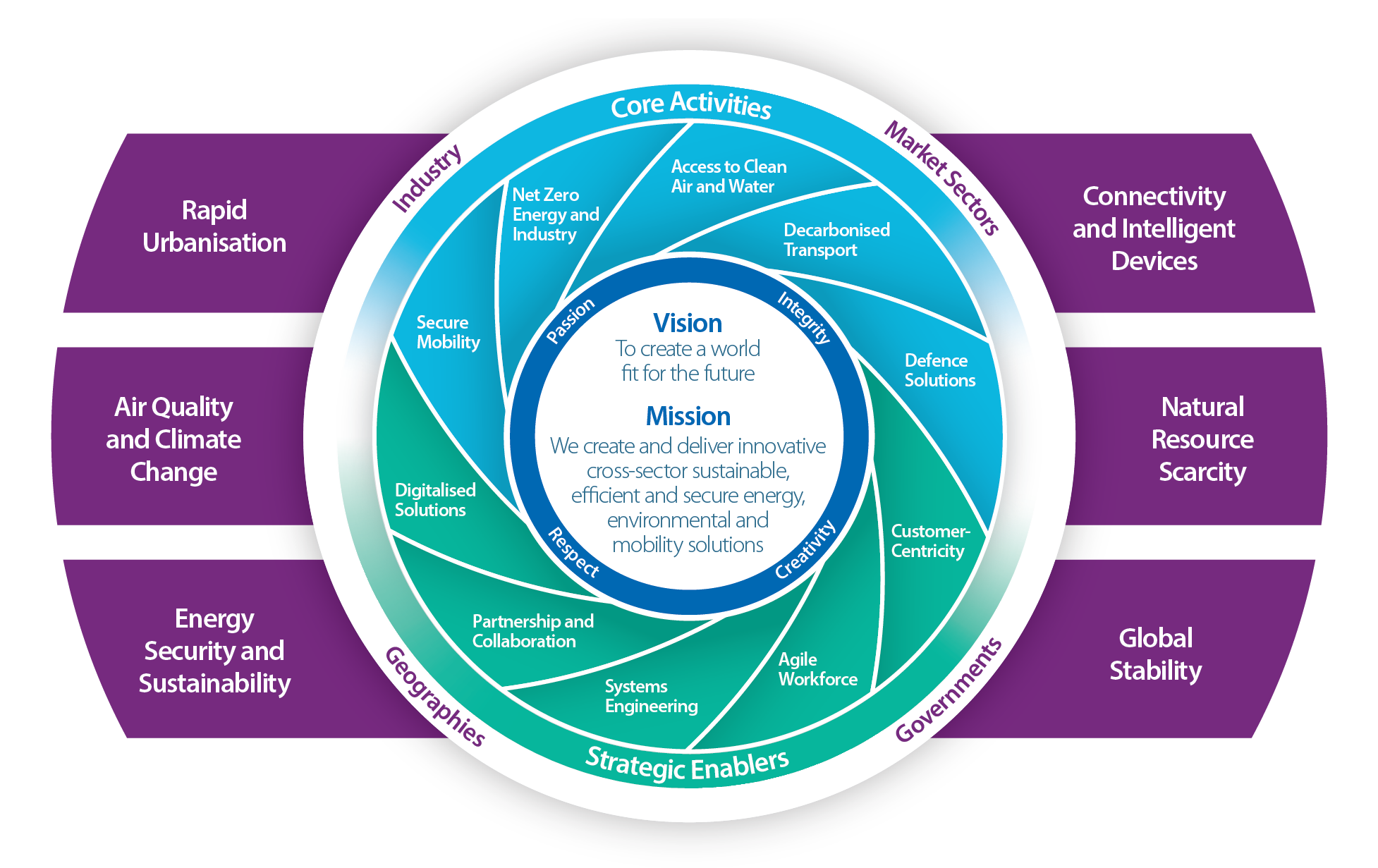 Ricardo's values
Our values drive us forward as an organisation and bind us together as a community.
Respect
Treating all others as we would like to be treated
Being prepared to listen with an open mind and having the courage to change our position
Accepting that the views, ideas and values of our clients, colleagues and other stakeholders are as important as our own
Integrity
Being honest, ethical and above reproach with each other and with our stakeholders in all our business dealings
Delivering on commitments as the foundation for building trusting relationships
Achieving our individual and collective goals in a way that makes us proud
Innovation
Creating the environment that encourages each of us to ask the 'what if?' question
Making investment in our people and business to realise the most from our creative ideas
Having the courage and determination to bring new ideas to reality
Passion
Having a relentless desire, individually and collectively, to be the best in our business
Where good enough is never good enough
Celebrating individual and team success
Being excited about who we are and what we do