Join the construction team that will build on your 'natural' strengths.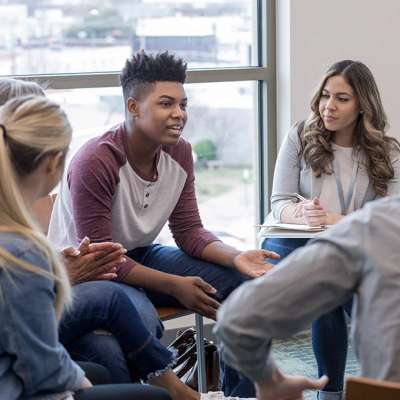 The 'right kind' of people are at the heart of our business. They're the reason why we are enjoying all the current plaudits - and have an incredibly strong pipeline of client projects already in place, which will keep us growing for the next five years and beyond.
So if you're a graduate with a passion for construction - and you share our approach - find out more about two highly rewarding roles that are crucial to the future of our enterprise …
Join us as Graduate Construction Program Manager and you'll be able to build quickly and expertly on your knowledge and skillset – putting you in control of your career progression and making the most of your passion for the construction industry.
Bring us a can-do attitude in all that you do and we'll trust, train and empower you to take build client and supply chain trust through considered and honest conversations – being a key point of contact for any 3rd party such as architects, design teams and material suppliers, creating site plans to include programs of work and site set ups, as well as:
Carrying out site inspections.
Ensuring that all ESG and H&S aspects are considered and documented.
Tracking project progression and reporting on milestones.
Assisting in the estimating of projects and overseeing cost control with colleagues when the project is live.
Looking for continuous improvement in all that you do - presenting fresh ideas for areas of change to your line manager and team.
Being a valued member of the team, ensuring that programs are being met in terms of timeline, resource plans, cost and quality.
A hugely varied day, every day
The role demands a can-do attitude that means you can get to grips with wide-ranging responsibilities, which include:
Assisting in project estimates and overseeing cost control when the project is live.
Reviewing product specifications and construction information with both clients and manufacturers.
Participating in risk management activities such as tracking project progression and reporting key milestones.
Liaising with colleagues to resolve issues and identify areas where we can improve.
Completing compliance checks of project documentation that enables further accreditations.
The essential skills you'll need right now:
You'll need to be a hands-on team player with strong Microsoft and project management skills, plus some meaningful experience and exposure to construction already under your belt.
Now you're looking to make the most of your strong communication and exceptional organisational skills - and your natural ability to multitask and prioritise, manage commercial and contractual arrangements, and make the right decisions under pressure. A full driving licence and access to a vehicle would also be an advantage. Ideally, you will be a Construction Graduate or have a related degree.
We've signed the Gradcracker feedback pledge.
(This means that we will supply feedback if requested after an interview.)
1e127ede32d8f816eacfb0aed73cee11