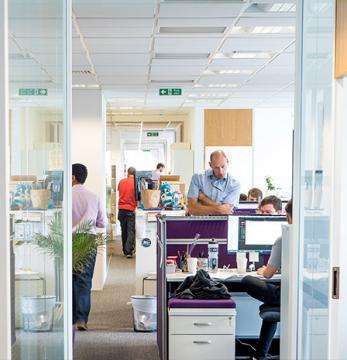 Modern, spacious offices
Our offices include a mix of open plan and individual office space, break-out zones, meeting rooms and smaller 'shut yourself away' pods.
We also have plenty of showers and lockers – handy if, like many of us, you cycle to work.
We have sheltered space for 240+ bikes, while drivers get free parking in the world's smartest car park, complete with electric charging points.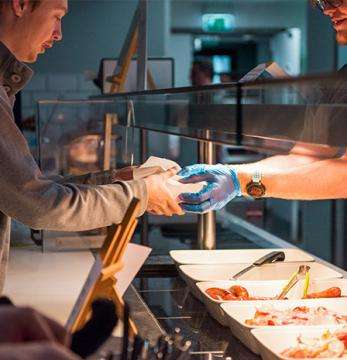 Delicious food & drink
Didn't have time for breakfast this morning? Head to the canteen for cereal, toast, yogurt, fruit and fruit juice.
Every lunchtime our canteen serves a variety of hot and cold food including soup, salads, mains and desserts, with freshly made sandwiches and baguettes plus ready-made options available to 'grab-and-go'.
Help yourself to fruit, tea and freshly ground coffee throughout the day.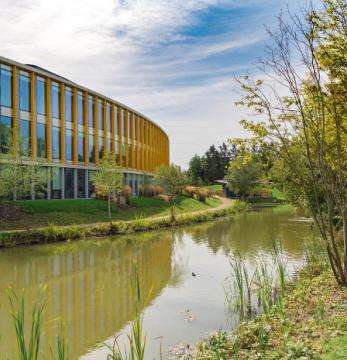 Take a break
On warm sunny days we retreat to the sanctuary of the roof terrace. On a more typical day we relax on a sofa in one of our many kitchens.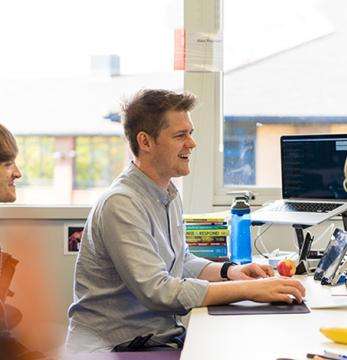 Come as you are
We're pretty relaxed about what we wear - if you're comfortable in jeans and a T-shirt, that's fine by us! However, we make an effort to dress smartly for our clients.