About us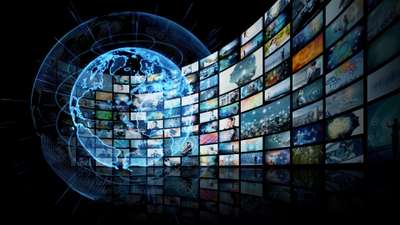 TVF Media is a young and progressive company operating in many media areas, including interactive digital media, medical communications, television programming, post-production and the arts.
Operating at the cutting edge of technology, developing new and unique solutions both for our clients and ourselves, IT is at the heart of TVF and its capacity to grow and deliver successful projects. The candidate we are looking for will be exposed to every facet of the technological fabric of the group.
We have a rare opportunity for a high-calibre and enthusiastic graduate to take up a new role and join our dynamic and rapidly expanding media company based in central London.
About the role
During an intensive three-month training period you will gain a detailed knowledge of our network and the systems we operate. You will start in IT maintenance, but will quickly move into project and development work. From server hardware maintenance, to editing the Windows UX, to the IT provision at the world's largest ideas and music festival, you will become conversant in the various technologies employed across our divisions.
We are unusual in that we prefer to develop our own systems in-house rather than deploying commercial off-the-shelf packages. Therefore, an interest in and aptitude for both hardware and programming is essential, as the successful candidate will learn about every element of what it takes to build and run a bespoke IT infrastructure for an award-winning media company.
Requirements
All candidates should have an excellent educational background, with a minimum 2.1 degree. A degree in a computer science related subject would be an advantage but not essential if you can show interest and aptitude – you may have developed your own software, or have other examples of your inventive approach to the current computing landscape. Linux experience is also desirable.
There is the potential for candidates to work a flexible hybrid model (split from working in the office and from home) upon successful completion of their training period.
Other benefits:
A 3 month contract and pay review upon completing your training period as well as quick career progression that is guided by your talent rather than your start date.
Monthly employee achievement prizes in each division (worth £300 towards a holiday).
Generous bonuses and performance-related pay (including profit sharing and share options for senior management), most of which are uncapped.
Complimentary breakfast, hot drinks, fruit, and other snacks – including the infamous gluten-free brownies which we have delivered every Tuesday.
Two big company Summer and Winter parties, as well as regular divisional and team drinks, activities and events.
A monthly company meeting and social event at fun venues with complimentary food and drink, so we can share our successes and socialise across divisions.
Hybrid-working model upon completion of training period with all work from home equipment provided by us.
Study assistance for courses or programmes related to your role.
BUPA cash-back healthcare insurance covering a wide range of everyday healthcare expenses.
Complimentary eye tests where we'll cover the cost of the test and basic lenses, and contribute up to £30 towards frames.
Cycle to Work Scheme to promote healthier journeys to the office.
Discounted gym membership at our neighbour, Fitness First.
Transparency around company results, including monthly and quarterly meeting where we'll update you on how we're doing and where you fit in as an integral part of the team.
If you are keen to pursue a career in IT and have a desire to take on high-level responsibility early in your career, please apply.
We've signed the Gradcracker feedback pledge.
(This means that we will supply feedback if requested after an interview.)
1e127ede32d8f816eacfb0aed73cee11