Career development

Hone your skills and challenge yourself in a company that's flexible, friendly and creative. At RPS, we support our people to innovate, collaborate and build meaningful careers.

Connected globally

Our network of people and knowledge extends far beyond international borders. Expand your horizons through opportunities to work on projects both at home and overseas.

Ideas and innovation

From digital transformation to emerging technologies and new markets, we embrace creative people and projects. Be part of a team that's challenging the norm and making the world better.

Our people

People are our number one priority. We take health and safety seriously and our employees are rewarded with competitive salaries, opportunities to invest and many other benefits.
Here is where you come to build a career
We know our people are undeniably our greatest asset and the key to our success. That's why we're committed to your ongoing career development. You'll be working with some of the brightest minds in the industry and will experience a varied career as standard. We'll support you as far as you want to go, with clear achievable goals set out and a personal development plan to ensure you can build a career that means something to you.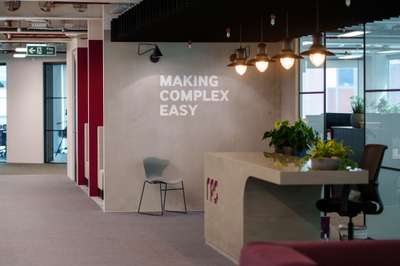 PROGRESS@RPS is our global, performance and development framework which puts you in the driving seat of your career, ensuring we have frequent and meaningful conversations about work, performance, and your development. We'll help you achieve your personal and professional ambitions and ensure you feel valued for your contributions.
In the UK and Ireland, we're proud to be an accredited ILM training provider, providing professional training programmes at every level.
Prospects is an internal working group focussing on personal and professional development which helps members to enhance skills such as leadership, communication and networking.
You'll be trusted to create a working life that's right for you. We're a connected community, working together to achieve exceptional outcomes. We understand the need to work flexibly, empowering our people to create a work life balance that's right for them. We also understand the importance of collaboration and social connection in the office environment. With agile offices and hybrid working offered as standard, we trust our people to find the right balance to meet client needs – this is a workplace that works for you.