It's fun to work in a company where people truly BELIEVE in what they're doing!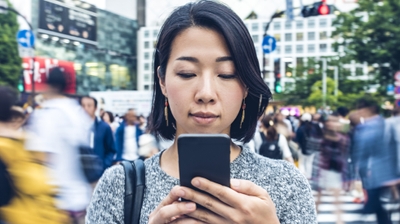 We're committed to bringing passion and customer focus to the business. If you like wild growth and working with happy, enthusiastic over-achievers, you'll enjoy your career with us!
Lumentum is a market-leading manufacturer of innovative optical and photonic products enabling optical networking and commercial laser customers worldwide. Lumentum's optical components and subsystems are part of virtually every type of telecom, enterprise, and data centre network.
Lumentum's commercial lasers enable advanced manufacturing techniques and diverse applications including next-generation 3D sensing capabilities. Lumentum is headquartered in Milpitas, California with R&D, manufacturing, and sales offices worldwide.
Summary
You will provide Shift Equipment Engineering support to the Manufacturing and Process Engineering groups within the Wafer Fab at the Caswell site. This will include day-to-day production equipment support, fault finding & repair of production equipment and associated systems, working with specialist tools that process various hazardous chemicals and, potentially, the use of self-contained breathing apparatus (SCBA).
Key Responsibilities
Equipment Engineering technical support on the Continental shift pattern providing first line response for all equipment issues.
Repair and preventative maintenance (PMs) of specialist semiconductor processing equipment, including any preparation work and routine cleans.
Oversee chemical, gases and spare parts control, chemical fills and waste management.
Liaison with equipment and spares suppliers and specialist service providers (including the supervision of external contractors and field service engineers).
Support activities to deliver preventative maintenance strategies to maximise equipment utilization, OEE (Overall Equipment Effectiveness) and up-time.
Support key improvement projects (usually in an 8-step format) and to ensure that these are completed in a timely manner
Complete QOS uptime reports including fault pareto and action registers.
Responsible for representing the group at selected production, planning and scrap meetings.
Adhere to all site safety and environmental procedures.
Support of site emergency response function.
Fork-lift truck driving may be required (training will be provided).
Key Relationships
Process and Equipment Engineering Teams
Facilities Team
Manufacturing Operations Team
MES (PROMIS) and IT Teams
Qualifications
A Degree in an electrical engineering discipline (or equivalent)
Skills
Essential:
Experience within a high-tech manufacturing environment.
Ability to follow documented procedures without close supervision.
Ability to document procedures, especially with a view to generating new work instructions, risk assessments and method statements.
Good time-management and organisational skills.
Computer literate with the ability to use the Microsoft Office suite of applications.
Experience of working in a team and managing stakeholders.
Desirable:
Experience within a semiconductor manufacturing environment
Other Requirements
Working hours will normally be 40.3hrs per week on a Continental shift pattern (2 days: 7am to 7pm, 2 nights: 7pm to 7am, 4 days off).
Working within a cleanroom environment with the prerequisite use of cleanroom clothing will be required.
Must be eligible to work in the UK.
The ability to attend site is essential, the site is situated in a rural location and is not served by public transport.
Lumentum is committed to equal opportunities and actively seeks applications from all sectors of the community irrespective of sex, race, colour, nationality, ethnic or national origin, disability, marital status, sexual orientation, having responsibility for dependents, age, religion/beliefs, or any other reason which cannot be shown to be justified.
Benefits
We offer a competitive salary, Bonus, Pension, Private medical, Health cash plan, relocation allowance if appropriate and other benefits.
We've signed the Gradcracker feedback pledge.
(This means that we will supply feedback if requested after an interview.)
1e127ede32d8f816eacfb0aed73cee11