It's fun to work in a company where people truly BELIEVE in what they're doing!
We're committed to bringing passion and customer focus to the business.
If you like wild growth and working with happy, enthusiastic over-achievers, you'll enjoy your career with us!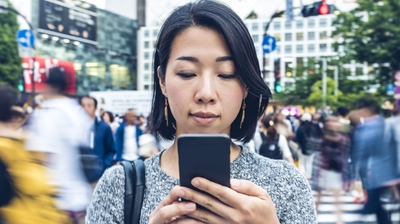 Summary
Lumentum are currently recruiting for a Shift Process technician to be based in Caswell, Northamptonshire, UK. This is a shift-based role (24x7 operation, 12-hour shifts) rotating across all shifts. This role would be suitable for a recent graduate or experienced technician.
Key Responsibilities
Be the first point of contact for all wafer fab process related issues.
Provide written handover of issues at end of shift
Responsible for reviewing and resolving process related issues, assisting in smooth running of the fab.
Ensure swift release of material where possible and police application of holds.
Oversight and co-ordination for timely tool re-qualification after maintenance activity.
Provide scrap and near miss event support, ensure swift triage of scrap and near miss events.
Generate and/or enact process deviations (DEVs) where required, e.g. raise DEVs (if appropriate) for out of spec. events, provide advice and support to manufacturing teams in event of non-standard work under DEV.
Creating measurement macros for new products as the lots arrive at measurement tools.
Requirements
Strong analytical skills and problem-solving abilities.
Ability to work with minimal supervision out of hours whilst ensuring that all tasks are completed.
Competent PC user (including the use of Microsoft Office).
Wafer fab cleanroom experience an advantage
Familiarity with 6sigma and similar methodologies would be an advantage.
Ability to work as a part of a team to achieve targets whilst utilising a variety of communication skills.
Experience of computer-controlled semiconductor processing equipment would be an advantage.
Knowledge of manufacturing execution systems (MES) such as PROMIS would be an advantage, though full training will be provided
Qualifications
A min Degree in physics/electronic engineering is preferable or a photonics related degree
Skills
You will be working within a cleanroom environment and must be comfortable with the use of cleanroom clothing.
Self-motivated and dependable with good communication skills.
Ability to work under pressure, alone or as a part of a team.
Excellent attendance, timekeeping and punctuality.
Must have a professional attitude to work and to colleagues.
A flexible approach to work and customer demand.
Candidates must be eligible to work in the UK.
Benefits
We offer a competitive salary, Bonus, Pension, Private medical, Health cash plan, relocation allowance if appropriate and other benefits.
We've signed the Gradcracker feedback pledge.
(This means that we will supply feedback if requested after an interview.)
1e127ede32d8f816eacfb0aed73cee11