About us
Lumentum is a leading provider of optical products. The Lumentum technology portfolio is a key enabler for optical solutions in multiple industries.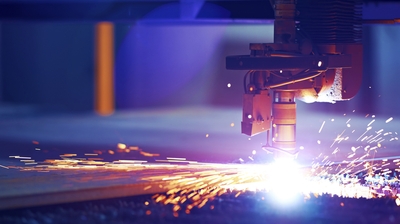 Lumentum innovation is the catalyst for a multitude of innovative solutions and services that touch people's lives every day. In the car and at home, at work, at the movies and the mall, even in the bank or the doctor's office, Lumentum technology is part of the next-generation products that make the unimaginable possible.
Job Description
You will join a product R&D team and contribute to the development of new components and modules for next generation optical transmission systems.
The role will involve working with the R+D team to ensure product functionality to meet the target customer specifications including optical, electrical and system parameters. This will include development of production processes for calibration and confirmation tests, debugging of hardware/firmware/software issues, as well as design and validation of product functionality.
This will include close co-operation with test and firmware engineering to ensure linkage with NPI and manufacturing teams.
The individual will work closely with other members of the design team to deliver cost effective product solutions in a timely manner. This will include optical and electronic engineers, firmware design/regression engineers, test engineers, process development engineers, and the product qualification team.
In this role, the successful candidate will have an opportunity to work as part of a world class engineering team and to contribute to the success of the Transmission Division.
Responsibilities
Responsible for the characterization of high speed tunable optical transceivers
Technology assessment of high speed optics and supporting electronics
Assure performance and manufacturability of optical transceiver products
Understanding customer and multi-source specification requirements
Work with test and firmware engineering in the development of transceivers
Write technical reports.
Support qualification activities
Interact with internal design engineers both locally and overseas
Interact with external vendors and overseas manufacturing sites
Participate and contribute to internal and external meetings
Required Skills
Studying at undergraduate level or above in Engineering related subjects (ie. Electrical Engineering, photonics, optical communications) or Physics/Maths
Basic knowledge of electronics, optics or semiconductor physics
Knowledge of Optical Fibre transmission systems useful but not essential
Benefits
We offer a competitive salary, Bonus, Pension, Private medical, Health cash plan, relocation allowance if appropriate and other benefits.
We've signed the Gradcracker feedback pledge.
(This means that we will supply feedback if requested after an interview.)
1e127ede32d8f816eacfb0aed73cee11