About Alloyed
Alloyed delivers next generation performance for metal components through its unique stack of technologies.
From the development and production of superior and customised alloys for traditional and additive manufacturing, unprecedented AM process optimisation and process control, through to the production of metal parts, Alloyed can supply the necessary technologies, expertise, and experience.
Responsibilities:
To develop and enhance Alloyed's novel software platforms for optimising material composition and processing
To work as part of a fast-paced, agile development team in partnership with material scientists and additive manufacturing engineers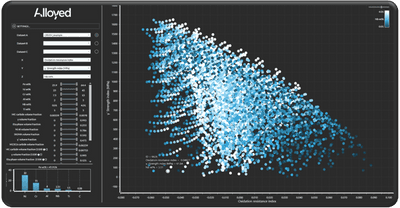 Essential Skills:
Strong technical background with a degree in Science, Engineering, Mathematics or Computer Science (2:1 minimum)
Good knowledge of at least one object-oriented language
Highly effective communicator who encourages innovation through collaboration
Natural problem-solver with a desire to learn
Organised and self-motivated
Knowledge of software design best practices and principles
Interest in model development
Desired Skills:
Proficient in the use of


C#, C++ or Python
Test-driven development
Machine learning
Version control
We've signed the Gradcracker feedback pledge.
(This means that we will supply feedback if requested after an interview.)
1e127ede32d8f816eacfb0aed73cee11