Job Purpose
Reporting to and supporting the Head of Spot Sales in achieving Spot sales commercial budget. The role will specifically focus on the reseller spot market.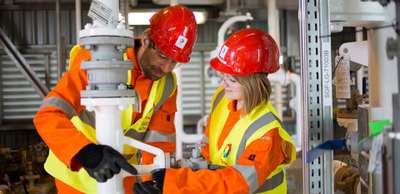 The role will cultivate, grow and close spot-based supply contracts in line with Group Sales strategy using a structured account planning process. The role shall generate growth of the spot customers to support the spot sales desk.
Responsibilities
Actively Grow, Develop and Deliver spot sales plan in accordance with the wider Sales strategy with specific attention to the Spot Sales sector
Manage a portfolio of spot customer accounts, acting as the principle point of contact this shall require external customer meetings to provide focussed account management
Close interaction with Supply, Risk Management and Finance Teams to ensure Groups position is appropriately maintained
Manage and communicate commercial spot pricing on a daily basis
Provide accurate monthly and annual demand forecasts to support planning, ensuring accurate representation of deals and delivery against these targets
Liaison with Operations and Finance teams on a regular basis to ensure customer administrative queries are accurately resolved promptly
To monitor and manage customer credit balances on a continuous basis and adhere to the Groups Credit and KYC procedures
To manage outstanding balances with customers on a regular basis and ensuring these are lifted within a timely manner
To ensure accurate and timely entry of sales contracts into the Group's operating system
Actively participate and contribute on both Group and Sales development initiatives / projects as required by the Head of Spot Sales
Attend internal and external training to further develop industry knowledge, skills and capabilities
Monitor Industry developments, including new legislation, market developments on both a regional and national basis
Represent the business at industry events and seminars
Knowledge and Experience
A working knowledge of the downstream petroleum industry in the UK ( >2 years)
Demonstrable Business to Business sales and account management experience
Experience in budget/forecasting and business planning
Ability to appreciate market opportunities as they arise and develop short, mid-term and long-term strategic plans to realise the same
Excellent negotiation skills
Understanding of the Sales cycle and Key processes and interface with other internal stakeholders
Strong reporting ability and experience of product pricing with an appreciation of supply economic calculations
Personal Attributes
Excellent inter-personal and communication skills
Ability to work independently, collaboratively and cross functionally
Able to work to deadlines and under pressure
Able to prioritise workload flow and follow through to execution
Demonstrates excellent commercial understanding
Strong Analytical and problem solving skills
Working Knowledge of MS Excel, MS Word and Outlook
Contributes to a culture of continuous improvement
Flexible to support the prevailing needs of the business
We've signed the Gradcracker feedback pledge.
(This means that we will supply feedback if requested after an interview.)
1e127ede32d8f816eacfb0aed73cee11