Role:
Working closely within the Downstream Service Delivery Team, the Service Delivery Executive will be responsible for providing operational and administrative support across all aspects of the business.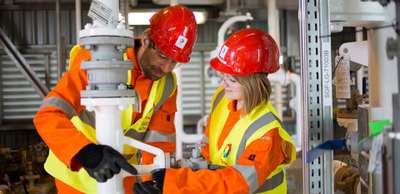 Responsibilities:
Order processing using a bespoke inhouse system
Liaising with customers and haulage providers regarding fuel deliveries
General customer service, including query resolution
Adhoc admin and reporting as required
Support and cover as necessary, across the department
Skills/Experience:
The ideal candidate should be highly organised and able to work on their own initiative, in a fast-paced environment.
They should also be a dedicated team player and willing to be flexible in their approach to the role and show motivation and a willingness to work towards targets and deadlines.
Strong interpersonal skills and excellent communication, both written and verbal.
Numerate with good analytical and problem solving skills.
Strong Microsoft Office knowledge, with special focus on Microsoft Excel
We've signed the Gradcracker feedback pledge.
(This means that we will supply feedback if requested after an interview.)
1e127ede32d8f816eacfb0aed73cee11