Would you like to play a key role in implementing sustainability?
If you are interested in training to allow you to work in a scientific environment, identifying developing and implementing new sustainability initiatives this could be the post for you.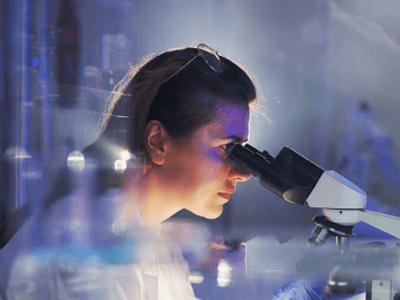 About the MLC Graduate Training Scheme
The MLC's Graduate Training Scheme offers structured training, with a real job with real responsibilities from day one. It will allow you to use your degree in a dynamic, creative and collaborative culture, while gathering expertise and skills.
The combination of work experience and training, as well as professional development delivered by the core programme provides a high-quality experience for graduates.
We know that you want to use your talent, skill, and dedication to make a difference and at the MLC you will get the opportunity to do just that. Your work will support world-leading science and innovation and enable ground-breaking research that will inspire, shape and define our future.
About the role
We are recruiting a Graduate Sustainability Officer on the MLC Graduate Scheme. This an opportunity to be trained to evaluate the sustainability requirements of MRC Harwell, develop projects to monitor and improve environmental issues and, where appropriate, put in place processes to improve sustainability.
Main Duties/Key Responsibilities:
Training provided to identify sustainability future requirements at MLC MRC Harwell in line with the UKRI sustainability plan and current best practice
Information gathering across all departments to support and develop a site wide strategic plan
Work alongside all departments to implement site wide strategic plan and where necessary assist in changing current thinking
With guidance from senior staff identify what sustainability ideas are being considered and implemented across other MRC units and how these could be implemented at MRC Harwell
Assist in maintaining the Laboratory Efficiency Assessment Framework (LEAF)
Build relationships with all staff across the MRC Harwell facility to encourage the uptake of environmental actions and messages
Support senior staff by facilitating meetings, drafting communications and liaison with internal and external team members
Assist in maintaining the Laboratory Efficiency Assessment Framework (LEAF)
About you
To be eligible for this opportunity, all candidates will need to demonstrate that they meet the following criteria:
Essential:
Degree level qualification in science with a proven interest in sustainability issues and/or comparable experience in an environmental science or sustainability field
Knowledge of current sustainability projects
Knowledge of sustainability standards and accreditations
Passion for environmental sustainability
Desire to forge a career in sustainability
Excellent analytical and reporting skills
Excellent communication and interpersonal skills
Excellent level of IT literacy and good working knowledge of Microsoft packages
Pro-active and flexible approach to work, with a willingness to travel on occasion
Desirable:
Qualification in environmental science, an energy or engineering field
Previous experience in a laboratory environment
Experience of supporting sustainability projects
Knowledge of the LEAF process
Experience of implementing sustainability ideas and applying for and evidencing organisations' sustainability accreditation
Benefits
Choosing to join our Graduate Training Programme means that you will have access to a whole host of benefits, including 30 days of annual leave, all bank holidays plus 2.5 privilege days, access to shopping and travel discounts, cycle to work scheme and wellbeing initiatives.
We've signed the Gradcracker feedback pledge.
(This means that we will supply feedback if requested after an interview.)
1e127ede32d8f816eacfb0aed73cee11