Every area of Aviva relies on hardware and software to solve problems and create innovative solutions. Small wonder, then, we prize talented Software Developers so much around here. Join us as a Software Development Apprentice and we will train you to become one of them too!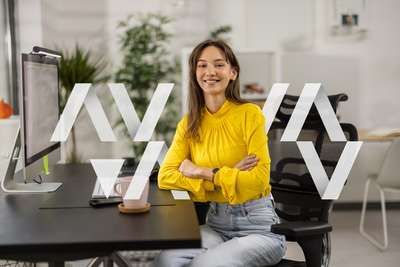 You will have permanent role from day one, be able to earn a salary whilst working towards your Level 6 Apprenticeship which will see you gain a BSc Degree in Digital & Technology Solutions at the end of your studies.
You will be part of a team developing and releasing software to create compelling customer experiences. If you are fascinated by technology and what it can do (no matter what subjects you've studied) this could be the route for you.
As the UK's largest insurer, a FTSE 100 company, and an international leader in our industry, our Technology teams are crucial to our success. We truly believe our Technology community is amongst the most experienced and supportive anywhere. Without their skills and ideas, we wouldn't be the company we are today.
About the role
Our Software Engineer Apprenticeships are an opportunity to develop software and help underpin our technology transformation. Our Apprentices are the key to helping us connect with our customers (internal and external) in a secure, reliable, and engaging experience.
Our Software Engineers develop software for a wider range of our applications. They work to create new products and platforms as well as maintaining and enhancing our existing applications.
If you choose this route, you will work collaboratively in small teams to build high quality solutions that meet our customers' needs: whether delivering technology change internally to meet the wider needs of the organisation or producing innovative digital tech like the award winning "My Aviva" customer portal.
Your Apprenticeship will be a 48-month programme where you'll spend 80% of your time gaining real hands-on experience in the role and 20% dedicated to your Apprenticeship studies with a National Training Provider supporting your accredited qualification (BSc Degree in Digital & Technology Solutions). This is a brilliant learning environment – a place where everyone is welcome to share ideas, ask questions, and seek out advice.
What do we look for?
New insights, perspectives, and diversity of thought are all invaluable to us. Which is why you don't need to have studied IT to join us in Technology. We have Apprentices who have studied everything from Music to Maths to History, and they're all equally brilliant. For these roles you'll need to:
Have at least five GCSEs or Scottish National 5s at A*-C or 9-4 grade (or equivalent), including English and Maths
Have, or be on track for at least three A-Levels at grades B, C, C or above (England) OR four Highers at grades B, B, B, C or above (Scotland) OR equivalent.
Have an understanding or experience of coding, whether that be through your studies or as an outside passion for self-learning
You'll also be a confident communicator with strong analytical and problem-solving skills, a love of learning and a commitment to continually developing yourself.
You're someone who can be a force for change and who'll be able to show us how you've helped to change things for the better in your studies, your work experience, or your outside interests. And it goes without saying that we'll be looking to see that you have a genuine curiosity in technology.
Where will you be based?
We offer our Level 6 Software Development Apprentice roles in our Bristol, Norwich and York offices.
It is likely that you'll balance time in the office with working from home. We call this Smart Working. 3 days in the office, and 2 days from home per week is a very typical example but will vary between teams. When you join us, your leader will take time to discuss this with you, and agree what works best for you, your team and the organisation.
It's important to note that even though we work this office/home blend, you will need to live within a commutable distance of one of the locations listed above. That way you will get to spend time with your team in person as well as virtually and get access to the right support networks internally to help you to succeed.
A bit about us
We're a leading international insurance, savings, retirement, and investment business. When the worst happens, we're here to put the wrongs right. You might be thinking that we're just another boring, corporate firm. But we don't all wear suits and shiny shoes here. We're proud to be different and just like our customers, our people are a mix of cultures, genders, and ages.
Like the sound of us? Then we like the sound of you.
If you match our criteria, we'll ask you to complete our Numerical Reasoning test. Pass that and next will be a telephone interview with our recruitment team. The final stage is a virtual assessment day, with tasks that enable you to show us what you're good at and what you enjoy.
Impress us there and we'll offer you a role to start in September 2023.
Aviva is for everyone
We are inclusive – we want applications from people with diverse backgrounds and experiences. Excited but not sure you tick every box? Research tells us that women, particularly, feel this way. So, regardless of gender, why not apply.
We flex locations, hours, and working patterns to suit our customers, business, and you. Most of our people are smart working – spending around 60% of their time in our offices and 40% at home. To find out more about working at Aviva, take a look here.
We interview every disabled applicant who meets the minimum criteria for the job. During your application, there will be an opportunity for you send us an email stating that you have a disclosed disability and we'll interview you.
What's in it for you?
Starting salary of £21,700 including paid Apprenticeship study time
A BSc Degree, (which is a Level 6 qualification) with all your university fees paid for
A permanent role right from the outset
Support towards relevant professional qualifications and lots of other development opportunities
Flexible working and wellbeing support
A great support network to help you grow into your role
25 days' holiday, plus bank holidays
Opportunities to get involved and give back to our local communities with paid volunteering time
Contributory pension scheme
Discounts on all Aviva products
A discretionary annual performance-related bonus
Share Save scheme
We've signed the Gradcracker feedback pledge.
(This means that we will supply feedback if requested after an interview.)
1e127ede32d8f816eacfb0aed73cee11