To say we're a tech driven business is an understatement. Every area of Aviva relies on hardware and software to solve problems and create innovative solutions. Small wonder, then, that talented Software Developers are so highly prized around here.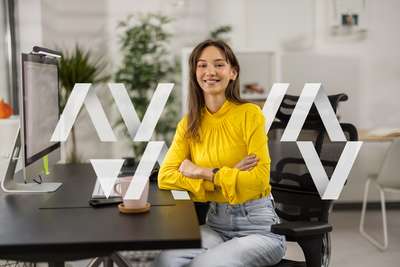 If you want to see your ideas making life easier for your colleagues and some of our 18 million customers, why not come and work (and play) with our tech? You don't need to have studied a tech-based subject to join us as we truly believe new insights and perspectives and diversity of thought are invaluable. So, whatever your degree, as long as you have a love for technology, a talent for solving problems, and some kind of coding experience, we can teach you the rest!
Your role, more specifically:
From the moment you join us, you'll be in a permanent position you can own and drive your development to become a brilliant and confident Software Developer.
You'll help develop software to maintain and enhance our existing applications as well as create new products and platforms. You will work collaboratively in small teams to build high quality solutions that meet our customers' needs. Whether you are part of projects that are enabling colleagues across Aviva work more effectively or your focus is creating innovative new services like our award-winning 'My Aviva' customer portal, you can rest assured you will have a positive impact on our colleagues and customers. Whatever work you're involved in, it'll be interesting and challenging. And you'll do it with the all-out support of our expert technology community.
What's in it for you?
A permanent job from day one
A starting salary of £30,600
Flexible working and wellbeing support
Support towards relevant professional qualifications and lots of other development opportunities
A great support network to help you grow into your role
29 days' holiday, plus bank holidays
Opportunities to get involved and give back to our local communities with paid volunteering time
Contributory pension scheme
Discounts on all Aviva products
Annual performance-related bonus
Share Save scheme
What do we need from you?
You will either already have a degree, in any subject, or be on track to graduate by the end of Summer 2023
A genuine passion for technology, innovation and continual improvement
Some previous coding experience or knowledge, whether gained as part of your studies or as an outside passion through self-learning. We'll ask you to complete an online coding test as part of the selection process
An analytical mind and talent for problem solving
A love of learning and a drive to keep developing yourself
Where will you be based?
Our graduate Software Development roles are based in Bristol, Norwich, Perth and York. They are all beautiful, buzzing cities in which to embark your career.
It is likely that you'll balance time in the office with working from home. We call this Smart Working. 3 days in the office, and 2 days from home per week is a very typical example but will vary between teams. When you join us, your leader will take time to discuss this with you, and agree what works best for you, your team and the organisation.
It's important to note that even though we work this office/home blend, you will need to live within a commutable distance of one of the locations listed above. That way you will get to spend time with your team in person as well as virtually and get access to the right support networks internally to help you to succeed.
A bit about us
We're a leading international insurance, savings, retirement and investment business. When the worst happens, we're here to put the wrongs right.
You might be thinking that we're just another boring, corporate firm. But we don't all wear suits and shiny shoes here. We're proud to be different and just like our customers, our people are a mix of cultures, genders and ages.
Like the sound of us? Then we like the sound of you.
Press 'apply' to be taken through to our online application, where you'll answer a short questionnaire about your motivations. You'll also be able to attach your CV. If you match our criteria, we'll ask you to complete our Situational Strengths and Numerical Reasoning tests. Pass those and next will be a video interview. The final stage is a virtual assessment day, with tasks that enable you to show us what you're good at and what you enjoy.
Impress us there and we'll offer you a role to start in September 2023.
Aviva is for everyone:
We are inclusive – we want applications from people with diverse backgrounds and experiences.
Excited but not sure you tick every box? Research tells us that women, particularly, feel this way. So, regardless of gender, why not apply. And if you're in a job share just apply as a pair.
We flex locations, hours and working patterns to suit our customers, business, and you. Most of our people are smart working – spending around 60% of their time in our offices and 40% at home.
We interview every disabled applicant who meets the minimum criteria for the job. During your application there will be an opportunity for you send us an email stating that you have a disclosed disability, and we'll interview you.
We've signed the Gradcracker feedback pledge.
(This means that we will supply feedback if requested after an interview.)
1e127ede32d8f816eacfb0aed73cee11