About Us
We're the UK's largest insurance company with over 18 million customers who rely on us to help them handle life's unexpected events and prepare for the future.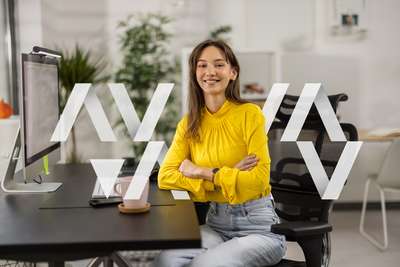 If the mention of insurance has got you thinking 'boring' and you're picturing us all dressed in pressed shirts and shiny shoes, that's not how it is. We're in the exciting and rewarding business of making life better for all of our customers. And we're all individuals who are proud to be part of a diverse, forward-thinking company in which you can make an impact and wear pretty much what you like. And the development opportunities around here? They're equally as open and unlimited.
Whether you're a graduate or budding future apprentice, looking to launch your career in a permanent role with big responsibilities, or you're still studying and want to get some real life experience via an internship or placement – our Early Careers offerings could be the opportunity you are looking for. Welcome to Aviva.
Graduates
We know that everyone is different and has different passions and interests. That's why we don't just have one graduate route – we have seven. These are called "pathways" and are specific to your (and our!) strengths and motivations.
You might choose a pathway that best matches what you're studying, but you don't have to. Maybe your interests have changed since you started your course, or there's an area of our business that links best with your future plans and strengths.
Apprenticeships
Apprenticeships aren't just for school leavers. Our apprentices come from all walks of life and age groups. While some join straight from school or college, many are career changers looking for a fresh challenge, or returning to the workplace after a career break.
However you join us, we give you the chance to combine on-the job learning with classroom training, all whilst earning a salary and qualifications! So, wherever you are in your working life, this is a great way to build a fantastic career.
Our apprentice pathways range from Technology and Underwriting to new opportunities bespoke to Aviva. Lasting between 12 months and 4 years, an apprenticeship here could see you gain a level 3 up to a level 7 qualification.
Placement Years & Internships
Want to kickstart your career before you've completed your studies? If so, then maybe our placement year opportunities or internships are what you need to get some experience under your belt.
What to expect…
You'll find detail of what to expect on each of our pathways on the pathway pages. However, at whatever level you join expect the chance to make an impact from day one. Plus:
Mentors to guide you
On the job training
Professional qualifications
Networking opportunities
Regular development-focused events
Learning opportunities via our in-house learning platform, Aviva University
Discover our locations
Our Early Career opportunities are based in some of the UK's most vibrant cities, all of which are great places to live and work. Not all roles are available in every location, but our adverts will always list which locations we can consider. So, you may need to be flexible about where you work and, possibly, willing to relocate if you don't live within commuting distance.
We flex locations, hours and working patterns to suit our customers, business, and you.
Most of our people are doing what we call Smart Working – spending around 60% of their time in our offices and 40% at home.
When you join us, your leader will take time to discuss this with you, and agree what works best for you, your team, and the organisation.
Aviva is for everyone
We are inclusive – we want applications from people with diverse backgrounds and experiences.
Excited but not sure you tick every box? Research tells us that women, particularly, feel this way. So, regardless of gender, why not apply? And if you're in a job share just apply as a pair.