We'll give you the experience and the latitude to explore the latest technologies and overcome some of the most complex engineering challenges in the world. At Northrop Grumman, we don't just develop the next generations of solutions – we invent the question, too.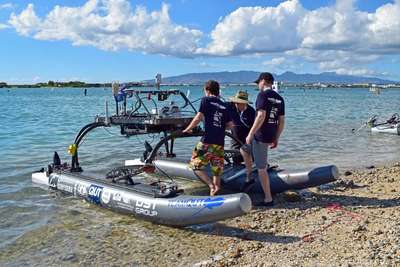 A fresh perspective is welcome at Northrop Grumman.
---
Growth and Mentorship
Whether you're an aerospace engineer that wants to learn operations or a back-end programmer who's interested in autonomous systems – or anything in between – mentorship is a way of life here. We'll help you explore your interests and give you the guidance to help you achieve what you want out of your career.
---
Endless Opportunities
Rotational assignments through our Pathways program will give you real-world experience in multiple areas of our business. One of our biggest priorities is continuing to challenge you while giving you the career opportunities that will keep you pushing yourself – and learning along the way.
---
One Northrop Grumman
We work side-by-side. Scientists next to Technologists. Manufacturers next to Marketers. Leaders next to Interns. It's that constant collaboration that allows us to continue to tackle some of the biggest challenges in space, defense, critical security missions, and aeronautics.
We are also a work force that values diversity and fosters inclusion, both of which are pivotal to promoting innovation and increasing productivity and profitability. Learn more about diversity and inclusion at Northrop Grumman.