At Wells Fargo, we are looking for talented people who will put our customers at the centre of everything we do. We are seeking candidates who embrace diversity, equity, and inclusion in a workplace where everyone feels valued and inspired.
Help us build a better Wells Fargo. It all begins with outstanding talent. It all begins with you.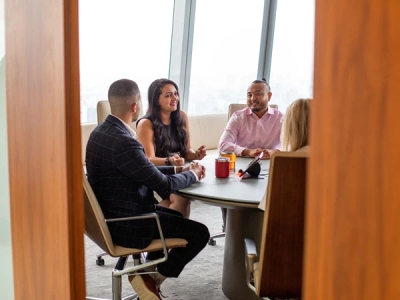 Wells Fargo & Company (NYSE: WFC) is a major, global financial services company with approximately US$1.9 trillion in assets.
In EMEA, Wells Fargo provides a diversified set of banking, investment, and commercial finance services through two reportable operating segments: Commercial Banking, and Corporate and Investment Banking, supported by a number of enterprise functional areas, including Finance, Risk, Compliance, Audit, HR, Operations, and Technology.
Wells Fargo is seeking talent to join our EMEA 2023 Corporate Functions Summer Intern Programme.
Corporate Functions Overview
The EMEA Early Careers Programme is a professional development programme designed to provide graduates with experience in one of our core enterprise functions. As a summer Intern, we will empower you to build leadership skills and overall business acumen whilst gaining a rounded and comprehensive experience to Wells Fargo.
What the Programme Offers
The Corporate Functions Summer Intern Programme is designed to provide undergraduate students an in-depth understanding of the day-to-day responsibilities of one of our corporate function teams.
Summer Interns receive a comprehensive professional and educational experience through on-the-job training by joining a business group and working alongside team members who are experts in their fields. In addition, the programme offers organised activities that allow Summer Interns to receive analytical training, meet senior executives, and network with other participants across business lines.
Corporate Functions Summer Interns, depending on the group to which they are assigned, assume responsibilities that may include:
Perform a variety of job assignments to develop key skills and gain a working knowledge of the organisation
Attend classroom training, self-study assignments, workshops, networking, and other events
Receive direction from manager and exercise judgment while developing understanding of policies, procedures, and compliance requirements
Collaborate and consult with peers, colleagues, and managers to resolve issues and achieve goals
Interact with internal customers
Building expertise in one of our support functions
Programme duration: 10 weeks
Programme Locations: Primary locations include London, Dublin and Paris
Required qualifications:
Undergraduate in penultimate or final year of University / Institution
Desired qualifications:
Ability to take on a high-level of responsibility, initiative, and accountability
Clear and concise written and verbal communication skills
Experience using Microsoft Office suite of products
Demonstrated knowledge and/or experience in the financial services industry
Benefits
Well-being: We offer tools and resources to help you stay healthy, to make positive changes for healthier future now, and support to manage current health care needs.
Paid time off: Our time away policy provides a variety of competitive options to accommodate diverse needs and life events.
Discounts & savings: To support your financial health, we offer special discounts on Wells Fargo financial products and services that are typically offered to our best customers.
Commuter benefits: Save money when you pay for mass transit or parking on a pre-tax basis.
We've signed the Gradcracker feedback pledge.
(This means that we will supply feedback if requested after an interview.)
1e127ede32d8f816eacfb0aed73cee11