Climate change is widely recognised as the single greatest threat to our existence.
We are the first generation to feel the effects of climate change and the last who can act to reverse it. As a full-electric commercial vehicle brand, sustainability is at our core. We know that traditional diesel trucks are quite literally fuelling this crisis, and we want to change that.
Sustainable Development Goals
We strongly believe in the Sustainable Development Goals set out by the United Nations. These goals call to end poverty, protect the planet, and ensure that all people enjoy peace and prosperity by 2030 so that we leave the planet in a better place for future generations. Together, with our customers and suppliers, we are working towards improving the below Global Goals, as set out by the United Nations.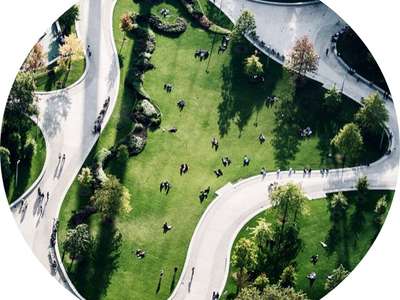 Sustainability is more than just tailpipe emissions — it's about the wider environmental issues that we need to address today.
We have a responsibility to be part of the solution to the defining societal challenge of our time. Our vision stands up to meet that obligation. We are developing the capacity to continually reduce the overall environmental impact of our vehicles and the components they're built from, through to our supply chain and manufacturing footprint.
The load-carrying capacity of our trucks is optimised, allowing operators to use fewer vehicles. Just one Volta Zero can remove up to five smaller vans from the roads, reducing congestion on city streets and improving air quality for all.
Our Life-cycle Analysis allows us to identify development opportunities for future variants of the Volta Zero. We use this data to minimise environmental impact over the vehicle's lifespan, from design to manufacturing.
Circular Efficiency
The transition to electric vehicles and clean energy needs to shift away from a reliance on natural resources. We are committed to becoming a circular business, enhancing resource efficiency and eliminating landfill over the Volta Zero's lifecycle.
Traditionally, ownership and responsibility are placed on the customer. Our Circular business model places all repair and recycling responsibility on us.
Truck as a Service (TaaS) covers software and hardware updates, general vehicle maintenance and servicing, through to end-of-life battery plans.