While the promise of swift income streams from Fixed Wireless Access is an attractive proposition to mobile operators with spare capacity, instant gratification can hide blind spots. Aetha's Marc Eschenburg considers potential short-term returns and highlights approaches to mitigate long-term risks.
After a decade of calm and limited prior success in the 3G/4G world, Fixed Wireless Access (FWA) is attracting renewed interest with the launch of 5G networks. Excitement is palpable in the USA, where T-Mobile's recent market success has attracted much interest in the prospect of tapping – and monetising – unused network capacity. A similar trend can be observed across European markets with various operators having launched or considering the launch of FWA products in the wake of their initial 5G deployments.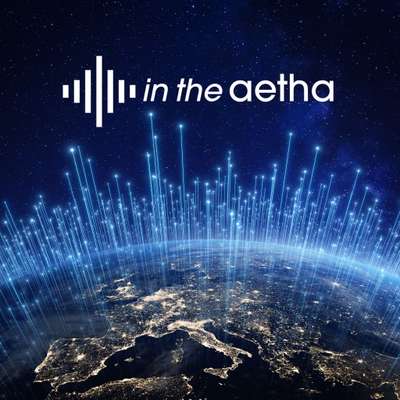 It's easy to see the commercial allure of a product that can today offer an experience comparable to fixed-network broadband. FWA services can be activated instantly and seamlessly because they work over the mobile network; there is no need to await a visit from an engineer to drill holes in the walls and connect the router. The lower installation costs and quicker deployment are appealing to customers and operators alike.
For the operator, FWA provides the prospect of monetising spare capacity resulting from current 5G deployments. The latest drive of interest in FWA is rooted in the availability of two new 5G spectrum bands – 3.5 GHz and millimetre wave. Both come with the promise of a step-change in capacity thanks to the available bandwidth and new antenna technologies like Massive MIMO.
FWA is not a new service – it's been around for some time and made appearances in various forms of dongle and MiFi devices during the 3G and 4G era. These iterations of FWA had their moment but did not endure as the product was inferior to its fixed counterpart and filled up operator networks without generating much additional revenue. My view is that while the 5G products could maintain their appeal for longer, operators should be mindful of the inherent risks and need a clear strategy for managing them.
While FWA offers operators the potential for instant revenue growth, its inherent weakness remains – boundlessly growing traffic that ultimately causes congestion. Generating more paying customers from untapped network capacity lifts the bottom line but this bonus may not be sustainable. It is important that the attraction of instant gains does not distract from longer-term strategic planning and close cooperation between marketing and technical teams.
Looking ahead three to four years, operators may very well find that that the huge chunk of traffic coming from FWA contributes little to overall service revenue. Ultimately, a full network leads to poorer service for all users, including traditional mobile users who pay a much higher fee per consumed Gigabyte. If the access network is congested and being used most by the lowest paying consumers, the operator has a business issue.
So, how can operators attempt to capitalise on the appealing aspects of FWA without risking a negative influence on their most valuable customers? I believe there are two key aspects to a successful FWA strategy – managing your device base and having a migration plan towards the fixed network in place.
One key issue with the aforementioned bands is their limited reach – both 3.5GHz and mmWave can only reach a fraction of the coverage of traditional frequencies, especially those below 1GHz. So, there is a risk that, with the wrong end-user devices, traffic is routed to those bands that are essential to delivering services to the high-paying mobile customer base.
This risk can be significantly reduced by ensuring that all devices sold support those bands that should actually carry the traffic (something which sounds obvious in theory, but is much more difficult in practice). Ideally, making sure the indoor routers are ultimately supported by outdoor antennas can significantly increase the reach of the higher frequency bands used – though this tends to come with an increased installation cost which mitigates some of the initial appeal of the FWA product. Alternatively, there may be other smart means to improve usage of the higher frequencies such as instructions for where to place the router or supporting apps to track signal strength, so that the intended frequency bands carry most of the traffic.
Secondly, FWA should be seen as an interim solution for a quick and convenient sale. Ultimately, a conversion route to the fixed network offers the best of both worlds to customers and operators; FWA provides an instant broadband solution, whilst migration to the fixed network ensures service delivery and lightens traffic load, avoiding congestion on the mobile network that impairs user experience.
In brief, FWA is an interesting short-term business strategy providing access to new customers. However, there are long-term risks, as FWA subscribers take up a disproportionate amount of network capacity relative to the revenues they generate. Making short-term gains part of a conversion strategy reduces risk and secures returns for the long term.