The majority of new starters join Aetha as a Business Analyst, either moving from other jobs or straight from university.
Given the varied nature of the role, it is difficult to describe a typical day; however, it may involve the development of a financial model in Excel (for example, a network forecasting or service cost model), the preparation of a report on a key industry topic, or the preparation of a presentation on the results of your work. You will have the opportunity for extensive international travel, during which you may be required to present your work to clients.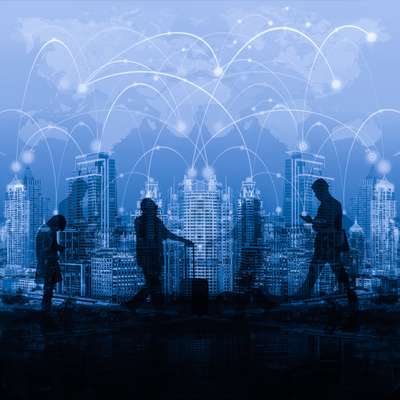 Whilst we operate in a technical sector, the nature of our work is predominantly commercial. We do not expect prior knowledge of telecoms; however, an interest in technology is essential. We would expect you to develop your telecoms knowledge throughout your time at Aetha.
All employees are encouraged to get involved with internal tasks from the start of their career at Aetha, allowing you to make a real difference to how the company develops. This may include, for example, assisting the Partners with marketing and recruitment, developing our website and intranet, or improving our in-house templates and tools. We are looking for people who are proactive and keen to get involved in all aspects of the business.
Our requirements
A strong university degree (2:1 or higher in the UK, equivalent elsewhere) in a numerate subject (e.g. Maths, Natural Sciences, Engineering, Economics)
Ability to communicate effectively in written and spoken English
Ability to think quantitatively about complex problems
Prior telecoms knowledge is not essential but an interest in telecoms and technology is desirable
What we offer
Competitive salary of approximately £40,000, depending on experience
Annual bonus scheme - targeted at 10% of salary for good performers during an on-budget year
Pension
Private medical insurance for you and your family
Cycle to work scheme
Flexible working
Aetha is committed to encouraging equality, diversity and inclusion among our workforce and to eliminate unlawful discrimination.
The aim is for our workforce to be truly representative of all sections of society and our customers, and for each employee to feel respected and able to give their best. The organisation – in providing its services – is also committed against unlawful discrimination of client staff.
We recruit, train and promote our employees regardless of their age, disability, gender reassignment, marriage or civil partnership, pregnancy or maternity, race, religion or belief, sex, or sexual orientation.
We've signed the Gradcracker feedback pledge.
(This means that we will supply feedback if requested after an interview.)
1e127ede32d8f816eacfb0aed73cee11