Objectives of the job
The successful candidate will provide high quality structural engineering design primarily in the domestic market and engineering support to the Technical Director. You will take responsibility for managing projects under the direction of Senior Engineers.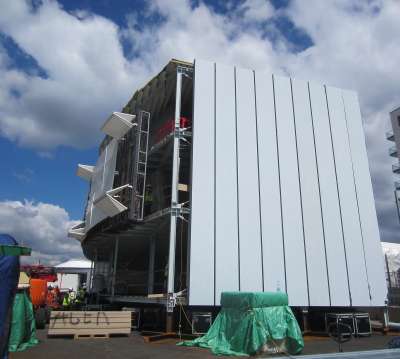 Modulus provides a high level of customer service; which is appreciated by customers and local architects, and the post-holder is expected to uphold and maintain this ethos.
Context of the job
Modulus is a small chartered structural engineering and design consultancy, our aim is to provide a high quality, bespoke service for all our clients. At the outset of a project we will establish a clear brief, agree fees and realistic timescales. We aim to reuse foundations and refurbish buildings wherever possible and seek to create sustainable designs.
You will be expected to use your technical knowledge to deliver structural engineering designs as part of an efficient and professional team.
We also provide structural design services, training, authoring, technical editing and have a specialist knowledge in the design of reinforced concrete.
Responsibilities
To carry out structural designs for new buildings, extensions and alterations to existing properties
To investigate and evaluate structural conditions in existing properties
To write technical reports
To develop and maintain working relationships with local architects and builders
When required, to be the first point of contact for enquiries
Provide excellent levels of customer service
Carry out administration necessary for the projects under their control
Work effectively and professionally as part of a team
Provide assistance to the Technical Director
Knowledge and experience required for the job
Essential experience
The following skills are considered essential to the performance of the role:
All applicants must have a minimum of a degree in Structural or Civil Engineering, though a Masters is preferred
Knowledge of the design of structural elements
Full EU or UK driving licence, held for at least one year
Be able to, for example, access loft spaces, lift carpets or make small openings to expose structural elements in domestic properties (or other similar investigative work)
Excellent drawing skills and written skills
Ability to take responsibility
Ability to work either in a team or individually
Ability to use desktop publishing software
Experience in using Excel spreadsheets
Desirable experience
The following skills are considered to be desirable for the performance of the role:
Experience working in a structural engineering design office
Ability to prepare and confidently deliver written reports
Ability to write Excel spreadsheets to design structural elements
Experience working in a commercial environment
Knowledge of the structural Eurocodes
Clean driving licence
Beneficial experience
The following skills whilst not essential or desirable for the performance of the role, are considered to be of benefit:
Be familiar with structural engineering software
Experience in structural engineering for domestic scale properties
Experience in carrying out structural surveys and assessments
Knowledge of CAD software
Knowledge of computer networks and administration
Training and development
The following training and development will be provided:
Appropriate on-the-job training
Suitable training courses identified in appraisals
Support to achieve appropriate professional development goals
We've signed the Gradcracker feedback pledge.
(This means that we will supply feedback if requested after an interview.)
1e127ede32d8f816eacfb0aed73cee11