What's the opportunity?
Systems Design Engineers work within the design community, defining the specifications for developing weapon systems within the System Design and Validation Function (SD&V). The function is involved in:
Conceptualising new products and technologies
Writing system and sub-system level specifications
Developing and managing requirements
Proving, validation and certification
Integrating hardware and software
Platform integration (airframes, vehicles, ships)
Simulating weapon system performance and analysing missile trials data.
What will you be doing?
4 six-month placements in SD&V: Work in a variety of projects at different stages in their lifecycle (as shown in list above) from future capabilities to in-service products.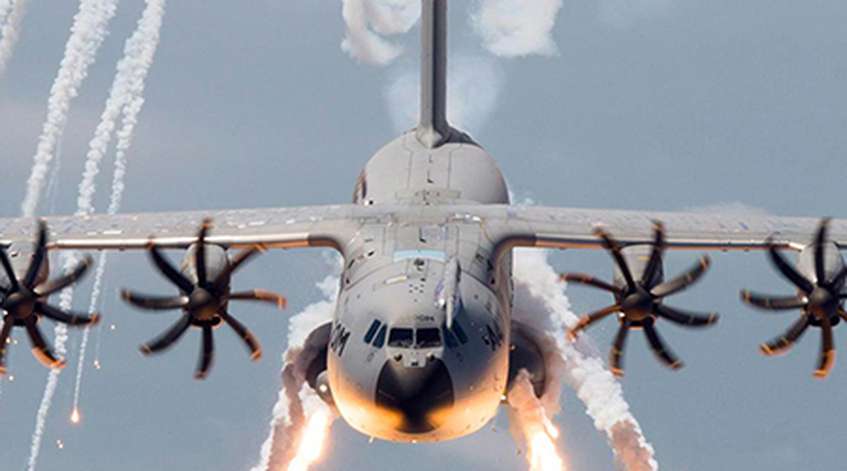 Optional 1 six-month placement outside SD&V
Replace one of the six-month SD&V placements and experience another part of the company. It doesn't have to be engineering, past graduates have gone to Project Control, Procurement, Seeker Division and Lethality & Warheads. Alternatively you could arrange a placement with a company related to MBDA; a supplier, MOD, Air Warfare Centre (dependant on availability).
What are the benefits for you?
Gain experience of many systems engineering methods such as Model Based Systems Engineering (MBSE).
Develop an understanding of a missile weapon system; from the warhead to the seeker
Grow in responsibility for delivering critical items of work, use knowledge and influence to guide design decisions.
Liaise with external stakeholders, subcontractors and government customers
Work in a team responsible for completing multi-million pound weapons installations
Supported by experienced and talented engineers to work towards Chartership (100% of fees paid during Grad scheme).
What's great about joining this team?
The SD&V team have experts in varied skills and backgrounds that you will be supported by and learn from.
Scope to choose where you go based on interests and skills
Close working with other functions such as Weapons Architecture, Seekers, Lethality & Warheads, Software,
Procurement, and Simulation & Modelling giving you a broad view of the company.
Training in Missile Systems and Subsystems to develop a deeper understanding of the products.
Role specific training; DOORS Training, MBSE Training and Writing Requirements.
"I didn't fully appreciate until joining how varied the work would be – you could be writing test plans, developing/testing demo equipment for stakeholders, writing specifications, trajectory modelling and calculations etc. Particularly because I have a physics background, I had no real appreciation of what Systems Engineering could involve. The variety is difficult to get across in a role profile but it's vast and appeals to me and probably a lot of other people too." Izzi, Systems Design Engineer Graduate
Who and what we are looking for from you?
Degree qualified by September 2020 in Aeronautical, Aerospace, Electrical Engineering, Systems Engineering, Mathematics, Physics, or similar.
The ability to work with complex problems to derive logical solutions to inform design decisions
Strong attention to detail - the specifications define the Missile to be built, your input will impact the performance of the final product attention to detail is vital.
What would you get?
Starting Salary of £26,500 with two pay reviews per year during the first 2 years,
Joining bonus of £2,000 if you have a Bachelors or £2,500 if you have a Masters,
Annual company bonus scheme
Continuous learning and development opportunities.
Flexible working hours
Fantastic site facilities
Paid overtime
25 days' paid holiday
A comprehensive pension scheme
Employee funded voluntary private healthcare
Sporting activities.
1e127ede32d8f816eacfb0aed73cee11