What's the opportunity?
The Customer Support & Services (CS&S) function is responsible for the delivery of support for our products throughout the world. This support can range from the simple delivery of a spare part through to delivery of a complete long term support package. We are contracted to ensure that Armed Forces have the weapon systems that provide the capability they need, where and when they need it. CS&S is engaged through all phases of the product life cycle, from ensuring that supportability requirements are adequately defined at the concept design stage through to disposal at the end of the product's life.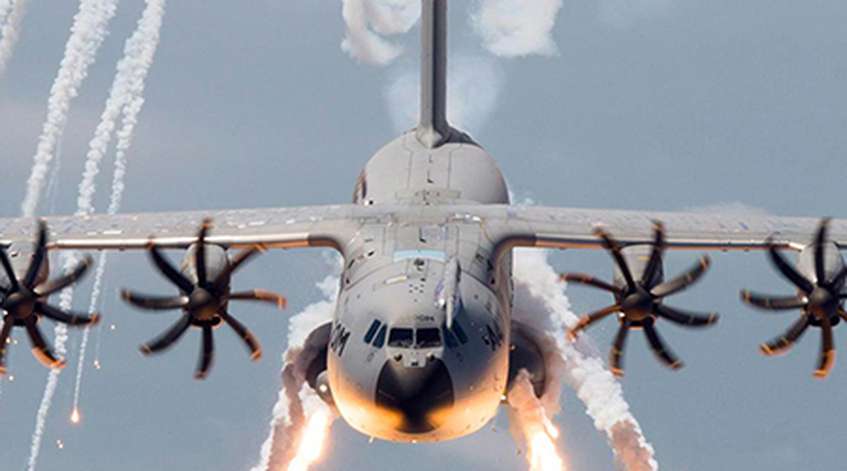 What will you be doing?
Whilst on the scheme you could be working within the following areas:
Integrated Logistics Support (ILS)
Responsible for ensuring that products are supported through-life. Ensuring that the necessary support infrastructure is in place and with the ability to optimise supportability during design. MBDA products include weapon systems, test equipment, training equipment and any other support equipment. The ILS elements you could learn about include but are not limited to:
System Design Influence.
Maintenance Planning.
Support and Test Equipment.
Maintenance Tools and Equipment.
Facilities and Infrastructure.
Packaging, Handling, Storage and Transportation.
Training and Training Equipment.
Technical Documentation.
Commercial and Contract Management.
Life Cycle Cost.
In Service Support (ISS).
Post-delivery of a product and responsible for delivering a range of support services. Examples of the services that you could be responsible for helping to deliver within the ISS role include:
Maintenance and Availability Management.
Refurbishment.
Surveillance and Life Extension.
Technical Support.
Disposal.
Asset Management.
Storage and Inventory Management.
These activities will involve working with colleagues in other engineering and business departments. This role is likely to involve some travelling to suppliers, customers and end-user locations. Within certain projects, international travel may be required.
Support Services
Responsible for helping the end-user to acquire the knowledge needed to best operate and maintain their weapon systems throughout the in-service life.
Working with the ILS team to develop the field support and training solutions and the technical publications for a product.
Learn about the delivery of the required training, field support and updates required for technical publications.
Responsible for the procurement of spares, management of repairs and developing bespoke information management applications for the CS&S directorate.
Within this role, you will help to create new concepts and develop the processes that allow support services to be delivered effectively.
What are the benefits for you?
Gain an overview of MBDA and the UK defence environment and work with a diverse range of people at all levels across the business.
Opportunities to engage with customers, suppliers and end-users.
Opportunities to travel within the U.K and collaborate with other MBDA employees based in France, Germany and Italy.
Utilise engineering knowledge and both engineering and business oriented skill sets to help deliver support for a range of complex weapon systems.
What's great about joining this team?
There is a wide variety of work and every day is different.
The team creates a supportive network with people from different disciplines and backgrounds who can provide a new perspective.
There is a focus on innovative ways of improving system readiness and reliability.
Who and what we are looking for from you?
Currently studying towards a Degree in physics, engineering, mathematics or a related subject.
The ability to solve challenging problems within timescales and budgets.
What would you get?
£18,000 Salary pro-rated over the 10 months.
Flexible working hours.
Paid overtime.
A comprehensive pension scheme.
Employee funded voluntary private healthcare.
Sporting activities.
Paid holiday.
Fantastic site facilities.
A share of the annual Company Bonus.
On the job learning and development opportunities.
Please Note:
MBDA UK requires all employees to achieve and maintain SC security clearance or above without restrictions that will inhibit the individual's ability to fulfil the requirements of the role.
MBDA is committed to providing an inclusive working environment where our employees can be themselves and everyone has equal opportunity to reach their full potential. We value difference and know that a diverse community makes for greater innovation and brings a breadth of skills, experience and perspectives.
1e127ede32d8f816eacfb0aed73cee11