What's the opportunity?
An opportunity has arisen for a summer placement to join a very busy team within Project Management. The Project Management team require support with planning, cost at completions and risk mitigation. The person will take full responsibility for meeting their objectives, with support from the Project Manager.
What will you be doing?
Identify and locate project kit at a number of UK sites, travelling to the physical locations where necessary
Metrics – identify and implement improvements in existing metrics
Review and improve existing process for project planning
Improve Excel spreadsheet templates for project planning
Analyse and update Risk Registers
Update project plans
Prepare costings for work with engineers, validate the cost and present to senior management
Identify and then prepare a "how to" guide on the documentation suite required for contracts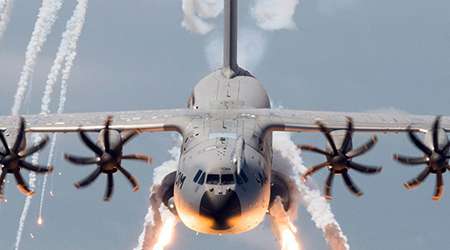 What are the benefits for you?
Development of fundamental Project Management skills
Gain experience of working to support senior managers.
Responsibility to make real decisions
Learn how to present to variety of differing audiences, meeting different needs
Improve influencing skills
Work on real Risk Registers, develop your knowledge of Risk Management and how to identify risk mitigations with engineers and project-based staff
The possibility of travel to other MBDA UK sites
Possible opportunities for customer interaction
Learn to use programming and risk tools
What's great about joining this team?
You will be joining a dynamic, focussed team responsible for the project management of one of our business critical products.
You will be set tasks to take ownership of and demonstrate your ability to work independently as well as within the team.
You will be joining a friendly team of qualified and experienced professionals.
Support and guidance through approachable managers and Buddy
Who and what we are looking for from you?
An undergraduate interested in Project Management
A Self-starter that can also display good team working skills
Powerpoint and Excel basic skill
You will have a willing, helpful attitude and a calm professional manner, even when things are changed at the last minute
Diligent and resilient
We work with over 90 armed forces, successfully integrating our systems onto multiple platforms.
Has a technology pedigree that allows innovative and responsive products to be created year upon year
Our success is based on the dedication of our people and we strive to offer each and every employee an enjoyable, challenging and rewarding career
MBDA is ranked 12th in the Sunday Times Top 30 Best Big Companies to Work For, demonstrating successful growth and high levels of employee retention.
Our work is complex, challenging and innovative. It takes a range of professionals across the full engineering and commercial spectrum to carry it out. Whatever field our people specialise in, they all share the same mind-set: a drive to make things work better and to redefine the established standards
What would you get?
£16,000, £17,00 or £18,000 Salary dependant on year of study, pro-rated for 10-12 week placement
Flexible working
Paid overtime
A comprehensive pension scheme
Sporting activities
Fantastic site facilities
On the job learning and development opportunities.
Please Note: MBDA UK requires all employees to achieve and maintain SC security clearance or above without restrictions that will inhibit the individual's ability to fulfil the requirements of the role.
MBDA is committed to providing an inclusive working environment where our employees can be themselves and everyone has equal opportunity to reach their full potential. We value difference and know that a diverse community makes for greater innovation and brings a breadth of skills, experience and perspectives.
1e127ede32d8f816eacfb0aed73cee11