About us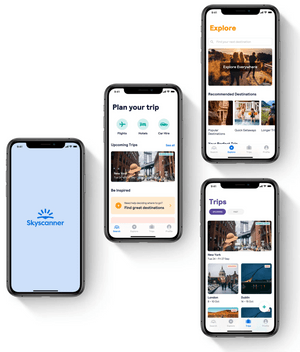 When we started in 2003, we set out to do things differently. We wanted to show all flight options in one place, creating a simple alternative to the confusing sites that make travel feel like hard work.
Fast forward to today and we've gone from a flight search engine to a global leader in travel. We're proud that more than 100 million people across the world (that's quite a few!) rely on our app and website each month to help them with their travel plans.
Dedicated to making travel as simple as possible, we help each and every one of them find the best options across flights, hotels and car hire to book the perfect trip.
But we're not stopping there.
It's our mission to lead the global transformation to modern and sustainable travel.
Early careers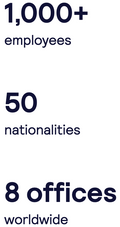 Your journey starts here
Travel is about new experiences and making memories that last. Working at Skyscanner is just the same, with amazing opportunities for people starting their professional journeys.
Everyone at Skyscanner is part of the team changing how the world travels. We fully embrace the joy of travel and strive to bring this ethos of discovery, community and culture into what we do everyday. In how we operate as a company, how we treat our people and how we deliver for our travellers.
We thrive on new ideas and fresh perspectives and aren't afraid to fail a few times to achieve great things in the long run. It's what's made us a market leader for over 20 years.
"I've learned so much every day from working at Skyscanner. And my work is seen by 100m+ users across the globe every month — how many grads get an opportunity like that?" Connie Crowe, Senior Software Engineer, Graduate