At DeepOcean we offer many opportunities within the group and a chance to apply the knowledge and skills you have earned in the classroom to the real-world work environment.
Committed to making the world a greener place? We share the same motivation. DeepOcean has accelerated efforts to reduce carbon footprint and impact on the marine environment. Now more than ever, we need young and committed professionals to help us make a difference and shape the ocean services landscape.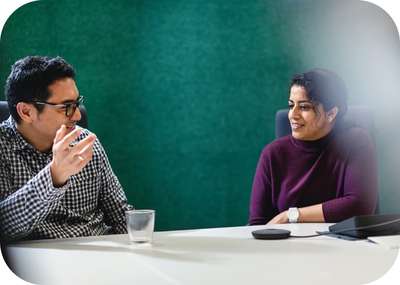 Culture
Our culture, deeply rooted in our values and a collective can do attitude, creates an inclusive and engaging work environment. A flat organisation with a family feel.
‍
People are our most important asset. As we believe our people can truly make a difference, we invest in developing our talent and championing our leaders. We take great pride in making all our newcomers and existing employees feel welcome and appreciated.
Diversity, Equality & Inclusion
At DeepOcean, we believe that everyone should be treated equally. Therefore, we continually strive for cultural, academic, and geographic diversity and keep it at the forefront of our recruitment strategy. DeepOcean values inclusion, equality, and diversity. As an employer of equal opportunities, we encourage all qualified candidates to apply regardless of their race, color, ancestry, religion, sex, sexual orientation, age, marital status or gender identity.
In 2021, we became participants of the UN Global Compact (UNGC). In signing the UNGC, DeepOcean committed to supporting and respecting the protection of internationally proclaimed human rights and ensuring that we are in no way complicit in human rights abuse.
Career development
We employ the best people to do the best possible job. However, even the most skilled expert needs further development. That is why we invest in your career so that you can achieve your greatest potential as you help solve demanding and exciting challenges.
What we offer
Global job and career opportunities
Leadership development programs
Pipelines for internal recruitment and development
A range of discipline development programs
Mentoring and coaching by leaders and colleagues
Focused talent development
A unique combination of a high-performance and "feels like home" culture