Creating value beyond financial results
Sustainability is at the heart of everything we do, driven by the 17 'United Nations Sustainable Development Goals. We recognise our obligations to future generations, the environment and ensure social fairness.
How we act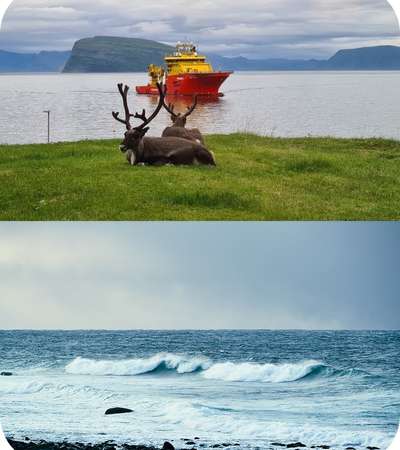 Climate and environment
Reaching net zero by 2040
Health, safety, and security
Our vision is to ensure zero harm
Social
Zero tolerance for inequality
The challenge with ESG and sustainability is to make sure that all our good intentions become more than words. At DeepOcean, we are aware of this. That is why we set clear, meaningful and measurable goals. Progress isn't progress without sustainability.

ØYVIND MIKAELSEN
Chief Executive Officer
Environment and climate
Reducing emissions is crucial.
Our target is to achieve a 45 % reduction in CO2 emissions before 2030. By 2040 we aim to be carbon neutral.
How do we plan to achieve this? By focusing on areas like recycling of offshore assets, electrification, and digitally-enabled remote and low carbon operations. We also continuously work on spill prevention and have subsequently reduced the volumes from 673l in 2019 to 197l in 2021.
We have certified our energy management system to the ISO 50001 standard to commit to sustainable development goals. DeepOcean has adopted a structured way to reduce our environmental footprint, in line with our strategy.
Our ESG commitment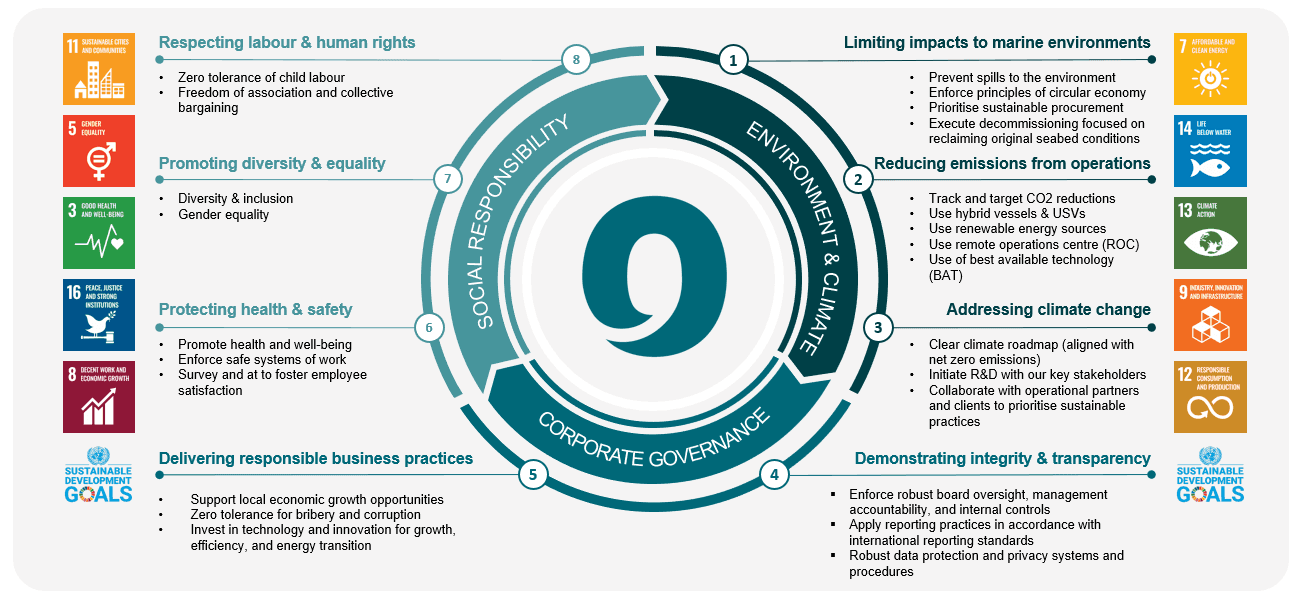 Social responsibility
Our social responsibility comprises our employees, supply chain, and the communities in which we operate.
We strive to protect our employees' health, safety and welfare to make DeepOcean a safe and sound place to work.
We seek to employ a diverse workforce regardless of gender, age and ethnicity.
Being a global player, we care about the human rights of those who live in communities impacted by our activities, and we expect the same from our suppliers and business partners.
Corporate governance
The only way to build trust and long-term relationships is to integrate sustainability and corporate governance with our business strategy. That is why we seamlessly incorporate it into our policies and practices throughout the business.
Our code of conduct is the roadmap that puts our values into action and ensures our compliance with legal acts, employment rights, and financial accountability.