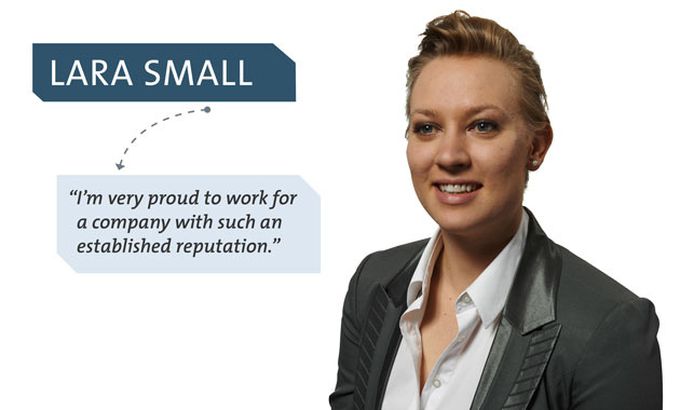 Lara studied Aerospace Manufacturing Engineering Masters at the University of West England.
PLACEMENTS SO FAR
My first placement was in the UK, working on engine fan technology in the civil aerospace market.
My second placement was in Vietnam in the marine market. I was based a few hours south of Ho Chi Minh City on a peninsula called Vung Tau. Here Rolls-Royce has a manufacturing site that produces deck machinery for offshore vessels. My role was predominantly on the shop floor, assisting the production team in improving their processes and site efficiency. I was concerned about the language barrier as the majority of the shop floor did not speak English; however I picked up some basic Vietnamese and was able to communicate across the group. I was even invited to a local wedding during my stay.
MOST EXCITING PROJECT
The most interesting project I've worked on so far was on the next generation composite engine. Whilst Rolls-Royce traditionally manufactures hollow, titanium fan blades, I worked on the new generation of composite carbon fibre-reinforced polymer (CFRP) fan blades and cases. This is game-changing technology and I was part of it – able to apply my background as an aerospace manufacturing engineer and use my knowledge of composite materials and manufacturing processes.
BEST THING ABOUT ROLLS-ROYCE
There are two things that I most enjoy about working for Rolls-Royce. Firstly – people and secondly, technology.
You can walk into any engineering office across our sites and know that you're sharing a room with the best technical expertise that the industry has to offer. What's more, you can get help and information from anyone and if they can't help you directly, they will suggest someone who can.
Rolls-Royce is synonymous with world-class engineering and I'm very proud to work for a company with such an established reputation. Rolls-Royce products are flying you home, protecting our nation's interests, powering cities and facilitating human exploration in areas that were originally deemed inaccessible.
TRAINING AND SUPPORT
The amount of time and resources that have been allocated to my development has been significant. I've attended courses that have changed the way I think about project management and delivery, expanded my knowledge on specific products and enhanced on the skill-set that I can bring to a team.
By contrast, what cannot be taught in a classroom I have certainly learned with each rotation. I've jumped from culture to culture and have adapted my business behaviours to suit; applying my core engineering knowledge to each challenge.