Students with Home Fee Status
We have at least 10 fully funded 4 year studentships for students eligible for home fees each year.
Application Process
If you are interested in applying for our CDT, please go to the Research Projects page and apply.
Your expression of interest should include: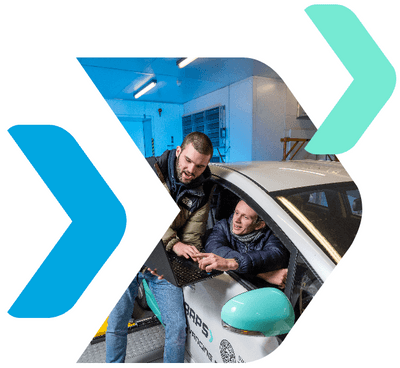 a 300-word personal statement on how your research interest and personal purpose aligns with the AAPS CDT vision, and why you want to be part of the CDT.
which AAPS Research Theme(s) you feel your interests most fit into.
the title of the project you're applying for (if applicable)
a two-page CV of your academic and work experience, including your nationality and country of residence for the past three years (not including full-time education).
a scan of your academic transcripts.
where you heard about us.
Our team will be in touch and if you are shortlisted we will ask you to make a formal application through our Doctoral College. We will review formal applications and invite candidates to an interview. We will make a final decision after this interview.
Assessment Process
Entry to the AAPS CDT is not based on academic ability alone. We are looking for candidates who embrace our cohort based approach.
Our assessment days are designed to give you more information about what being part of the CDT will mean for you, as well as giving us the opportunity to find out more about you.
The Interview Day
There are five elements that make up your interview day
Welcome and introduction to the programme from the academic directors.
Tour of the University with our current students.
Groupworking activity.
Academic Interview.
Values and Purpose Discussion.