About Langtree
Langtree Property Partners is a successful commercial property company, active in asset management, development management, investment, and public/private property partnerships across the UK.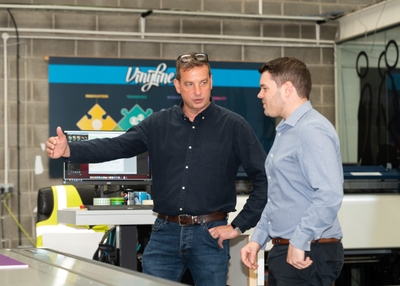 Langtree owns and manages a substantial property portfolio of 140 sites, comprising over 600 units across the North West, Midlands and Yorkshire totalling 2.9 million sq ft with portfolio wide occupancy of more than 90%.
We manage property for clients such as the John Lewis Partnership Pension Fund, Warrington Borough Council, Halton Borough Council, and the government's Science & Technology Facilities Council.
About the Job
Due to a sustained period of growth and a strong pipeline of work, Langtree is looking to strengthen the Development Team with the key hire of an Assistant Development Manager that will contribute to the growth and development of the overall business.
This role will suit a graduate/aspiring surveyor wanting to contribute and work within a highly reputable business and utilise their existing experience to become an integral part of the Development Team.
The role will involve working as a key member of the Development Team supporting the Senior Development Managers across all the development projects across the business. You will be involved in a mix of activity including but not limited to, appraising opportunities, compiling board reports attending site visits and managing programme budgets across all existing and potential new development opportunities.
The selected candidate would receive the relevant skills, experience and training and be supported so they were in a position to complete their Assessment of Professional Competence (APC) and become a member of the Royal Institution of Chartered Surveyors (RICS).
We are unable to offer Skilled Worker Visa sponsorship for this role. Therefore, you must ensure that you are eligible to work in the UK without our sponsorship in order for your application to be considered.
Location
This is a full-time position(Monday to Friday from 8.30am to 5.00pm)based in the Warrington office with a geographical remit covering the North of England and the West Midlands with site visits required on a regular basis.
The role and responsibilities
Day to day:
Assist in preparation of development appraisals and residual valuations using excel.
Assist in the management and direction of the various external advisors and professional consultants.
Assist in the writing and compilation of a wide range of Board reports and project reports.
Assist in the writing and delivery of presentations and new corporate literature
Management of budgets and project spend across development projects.
To attend meetings with clients and joint venture partners and engage effectively on the development processes.
Creation and management of development programmes using excel.
Work closely with internal and external teams.
Key skills and attributes
The successful candidate will have:
Strong communication, interpersonal and presentation skills.
Strong written communication skills.
Strong IT skills.
The skills to effectively plan and organise workload.
The ability to think laterally, be proactive and flexible.
The ability to work under pressure and achieve deadlines.
The ability to motivate and manage external advisers and internal teams.
The ability to work in a team and independently.
Professional Qualifications
RICS Accredited Undergraduate Degree of at least a 2:1 classification
Benefits
23 days' holiday entitlement plus bank holidays (rising to 25 days after 12 months service)
Pension contribution from commencement
Salary up to £27,000 inclusive of car allowance.
We've signed the Gradcracker feedback pledge.
(This means that we will supply feedback if requested after an interview.)
1e127ede32d8f816eacfb0aed73cee11