The role will be a 2 year placement with intention of a permanent role there after subject to delivery. Ideally you will be within commuting distance of Daresbury as unfortunately we are not able to help with relocation.
You must have the right to work in the UK.
Working knowledge of Linux is essential.
About ITS
We exist to ensure the UK has the best full fibre networks, to provide the best gigabit-capable connectivity and broadband to UK businesses through our growing partner community. This enables opportunity, progress, exploration, creativity, innovation, and commerce. Rapidly advancing technology means there's never been a more exciting time; for you, for business, and for the future.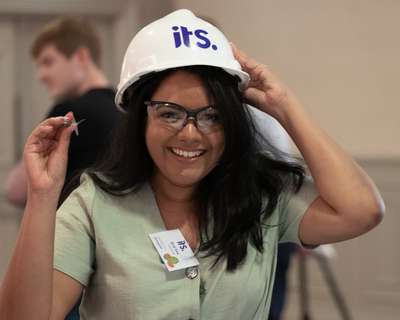 The Role
We are looking for a Graduate Systems Engineer to assist a small team to build, maintain and manage the company's expanding system infrastructure. Most of our key network systems are run in-house on our virtualisation platform running on a Proxmox hypervisor with Ubuntu and other LINUX Virtual Machines. The systems we maintain are ISP-based services such as RADIUS, DNS, Grafana, Prometheus etc which are all critical to an ISP.
Key Responsibilities
Manage/monitor systems infrastructure.
Install, configure, and maintain operating systems, software and management tools.
Provide 2nd and 3rd line support to internal stakeholders.
Maintain security, backups and redundancy strategies.
Liaise with vendors and other third-party companies to assist in problem resolution.
The potential to write custom scripts to aid automation and improve efficiency.
About You
Qualifications
A degree in computer science/networks
Knowledge
Demonstrable knowledge of basic Internet protocols such as IP, DNS essential.
Working knowledge of Linux is essential.
Understanding of virtualisation technologies such as KVM or VMware.
Prior exposure to systems monitoring tools such as SNMP. Ideally also Grafana, Kibana or similar.
Good working knowledge of Python advantageous.
Skills/Abilities & Relevant Competencies
Excellent troubleshooting skills.
Aptitude to learn.
Willingness to be involved in multiple projects.
Benefits
Flexible working
Cycle to work scheme
Birthday off
Learning and development
We've signed the Gradcracker feedback pledge.
(This means that we will supply feedback if requested after an interview.)
1e127ede32d8f816eacfb0aed73cee11