The Opportunity
You will join a strong growing team, working for an extensive range of clients to identify, assess, and communicate the management of safety, environment, and business risk so that they can be effectively managed.
The role will involve working on projects relating to safety, business, and environmental risk management. This includes hazard identification, consequence modelling, risk assessments, research, and other client-led requirements.
As a junior consultant you will carry out the following activities.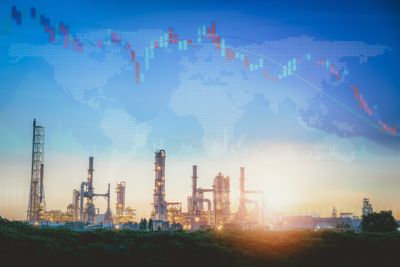 Key responsibilities of the role are as follows:
Extracting data from specialist software packages
Proof reading reports
Generating GIS maps
Research
Production of document summaries
Interpretation of data
Interpretation of industry legislation, standards, and good practice
Graphical representation of results
Presentation of findings
Technical report writing
Supporting senior consultants as necessary
Scribing at hazard studies and other workshops
Internal and external training is provided as part of our commitment to investing in professional development.
You will:
Be an enthusiastic individual, able to work autonomously as well as being a team player – someone who knows how important it is to pull together to get the job done.
Have a good command of written and spoken English.
Possess the ability to work under pressure and be able to organise own work schedule.
Show up-to-date knowledge and a good command of MS Office.
Maintain complete confidentiality on all business matters.
Demonstrate a continuous improvement mind-set and the desire to achieve results.
Be willing to acknowledge and learn from mistakes, and question values inconsistent with our own.
Hold a Degree (2:1 or above) in an engineering, scientific or mathematical discipline. The RAS team has a diverse range of academic backgrounds; problem solving and logical thought processing are the main skills required.
Understand clients' needs and build good relationships.
Maintain willingness to travel when necessary (occasional overnight travel required).
Hold a full UK driving licence.
Key Behaviours:
RAS prides itself on its strong culture and values. An RAS person is:
Kind, caring and empathetic
Open and honest
Patient when patience is needed
Personable and positive
Polite and courteous
Tolerant and respectful
Someone who listens
Someone who thinks before they act
What we offer:
Competitive starting salary between £24,984 – £30,398, dependent on experience.
Annual salary reviews.
Discretionary annual company bonus.
7% employer contribution into a pension scheme, option for salary sacrifice pension.
22 days' holiday plus bank holidays. Additional days for service.
Payment of subscription fees for membership of your professional body.
We've signed the Gradcracker feedback pledge.
(This means that we will supply feedback if requested after an interview.)
1e127ede32d8f816eacfb0aed73cee11