Skanska is one the UK's top construction companies. We are building, upgrading, and maintaining the country's infrastructure for future generations. Drawing on our Scandinavian heritage, we are green, innovative and progressive. We bring together people and technology, as part of our objective to make construction a safer and more collaborative industry.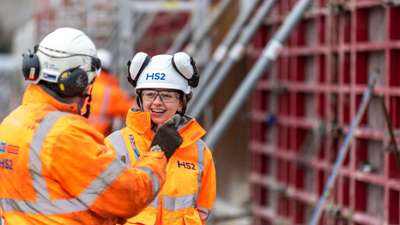 Joining us as a Graduate Planner, you will work as part of the project team, utilising your problem-solving skills to overcome logistical issues, such as heavily congested city centre working and constrained live environments.
You will put together series of programmes covering all construction activities and sequences, along with 4D animations showing methodology from initial concept, planning drawings through construction to successful hand over.
Your role is key for coordinating all strategies and ideas and you will help put these into action. Working closely with the project team and subcontractors, you will be integral to Skanska's success story through monitoring, controlling and adapting programmes.
Who you are:
Studying towards or having completed a Bsc or Msc degree in a construction related subject
Values driven, passionate about sustainability and building for a better society
Enthusiastic to shape the future of construction with Skanska
Have excellent communications and collaboration skills
Have attention to detail
What we offer:
Clear learning and development opportunities to build your knowledge, skills, and behaviours to prepare you for your career at Skanska
Professional networks and mentoring to ensure success
The opportunity to work towards membership of your chosen professional body
Project management and leadership development mentoring
Opportunities to volunteer at least one day per year
Competitive benefits package
The graduate programme provides a pathway to develop a complete skill set, developing both technical and interpersonal skills. The programme includes interesting courses and on-the-job learning.
As part of the graduate programme, teams will embark on digitalisation and social value projects. These projects provide exposure to graduates and senior colleagues in the company and build a strong professional network whilst improving the business.
Programme start date: September 2022
Application deadline: 31st January 2022
Location: London and South East
1e127ede32d8f816eacfb0aed73cee11