Can I apply for more than one role?
Yes. Check our current degree apprenticeships, placements and graduate jobs on Gradcracker and submit an application for any positions that suit your skills.
Can I apply for the position if the closing date has passed?
Sorry, but no. Please check our current vacancies for other roles to avoid missing out on any opportunities.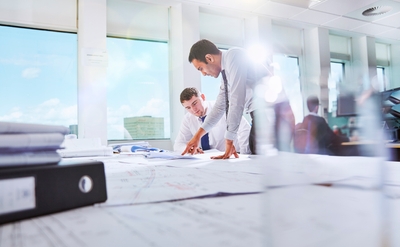 Can I apply for a position in the UK if I need a work permit?
Everyone is asked for evidence of their right to live and work in the UK, by providing either a UK/EU passport or a work permit. We are not able to offer support in obtaining work permits except in very rare cases of critical skills shortages.
If I'm not successful this time, can I apply again?
Yes of course. All candidates are encouraged to apply again if and when a suitable role arises.
How does the interview process work?
Our interview process is based on the requirements of the role. We use strength-based interviewing, behavioural assessment via Arctic Shores and assessment centres, plus a variety of other selection tools where appropriate. It sounds scary but we promise it isn't. We will give you all the details that you need as you progress.
How long does the selection process take?
Anticipated timescales are included in each job advert. We understand the importance of a fair and transparent process but also want to make the selection process as fast as possible for you.