We're all individuals, but we're very much one team. It's the only way we can create better places – together. We know we can still do better to celebrate diversity and we're always looking for new ways to welcome people from all walks of life. We treat everyone fairly, no matter your gender, sexual orientation, background, age or disability. In fact we're the first business of our kind to achieve Leaders in Diversity status across all of our business areas. Part of this success is down to our flexible working hours, which help us to be more inclusive.
Levelling the playing field
We have inspirational women working at every level of our business – it's a good start, but it's not good enough.

We're working fiercely to draw more women into our ranks, to support them through progression, and to keep them at Amey for as long as we can by creating an environment that helps them thrive.

This will make an impact for generations to come in industries such as engineering, where the proportion of women is sadly very low. Our Women@Amey Learning Development Programme helps women to take the next step in their career and become future Amey leaders.

The network promotes STEM careers to young women working with schools, colleges, universities and girl guiding groups.

Standing with the Armed Forces
We believe that veterans and Reservists have skills that have been overlooked by businesses for far too long. That's why we hire them, and support them every step of the way on their journey with us.
As well as giving our Reservists ten days extra annual leave so they can take a two week deployment, we have signed the Armed Forces Covenant and promised to give them as much support as we can. We also run 'Big Brew Up' events each year to fundraise for SSAFA, our chosen Armed Forces charity, so we can keep giving back.
Proud of our LGBTA community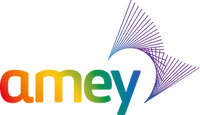 When you come to work, we want you to be yourself
Our LGBTA (lesbian, gay, bisexual, transgender and allies) network gives everyone a voice, because we value everyone at Amey.
To show everyone what kind of company we are, we also partner with OUTstanding, the leading lesbian, gay, bisexual and transgender network in the UK. They help us to make sure that we consider every perspective and cater for every need in the LGBTA community.