About Cargill
We connect farmers with markets, customers with ingredients, and families with daily essentials – working across industries – from the foods you eat, to the floors you walk on.
You learn a few things during 155 years in business. Today, we apply that expertise to serve customers and communities in 70 countries/regions. We have 160,000 employees working every day to nourish the world in a safe, responsible, sustainable way.
Food
We provide food and beverage manufacturers, foodservice companies and retailers with high-quality ingredients, meat and poultry products, and health-promoting ingredients and ingredient systems.
Agriculture
We buy, process and distribute grain, oilseeds and other commodities to makers of food and animal nutrition products. We also provide crop and livestock producers with products and services.
Financial
We provide our agricultural, food, financial and energy customers around the world with risk management and financial solutions.
Industrial
Cargill serves industrial users of energy, salt, starch and steel products. We also develop and market sustainable products made from agricultural feedstocks.
Our Purpose and Vision
Our purpose is to nourish the world in a safe, responsible and sustainable way
Our vision is to be the most trusted partner in agriculture, food and nutrition
Our Values
Do the Right Thing
Put People First
Reach Higher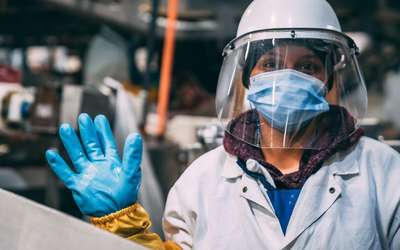 Careers at Cargill
We're surrounded by the best and brightest minds that our industry has to offer. Some work in labs, fields and production plants while others wear hard hats, crunch numbers, research patents, lead cutting-edge digital transformations and invent new products.
No matter your role, when you join the Cargill team, you'll work with passionate people ready to share their knowledge and experience. Join our global network where we're bringing together the people, ideas and resources that can impact lives across the world.
Discover how your work can nourish the world and help you thrive in your career.
Together, we can create new opportunities for you to grow, develop and make an impact on the future of our business.