It's an exciting time to join one of our Early Careers programmes at QinetiQ. We are always looking for great people to join our team, whether you are taking your first steps in starting a career or you are looking to make a career change, we have a wide range of exciting opportunities.
Flight Physics, Flight Systems and Mission Systems Groups
In the Aerospace Engineering area we are looking for graduates wanting a career in Aerospace certification / qualification, evaluation, integration and test to join our team of over 130 experts. You will develop the skills needed to effectively contribute to a wide range of programmes for military, government and commercial customers underpinning our national capability.
Often the role we fulfil is to provide independent technical evaluation to the MoD across a wide range of aircraft platforms. We work at all stages of an aircraft's lifecycle, but are most likely to be supporting procurement, entry of new aircraft into service, new capabilities, in service modifications or new equipment.
Much of our work is desktop based, though occasionally opportunities arise to get involved in hands on assessment or aircraft trials.
Right now, we are looking for graduates to join our Flight Physics, Flight Systems and Mission Systems teams. A brief description of each area is as follows:
Flight Physics: Focuses primarily on aircraft performance and flying qualities (examples include assessing take-off and landing performance, or defining operating envelopes for different capabilities).
Flight Systems: Centres around mechanical aircraft systems and electrical power provision (examples include assessment of fuel, oxygen and power distribution systems).
Mission Systems: Work predominantly with avionics systems (examples include evaluation of communications, navigation, defensive aids and RADAR systems).
Academic requirements:
You will need to have obtained or be studying towards a degree (with a predicted or achieved grade of at least 2:1 or equivalent) in one of the following areas (or a related subject):
Aerospace Engineering
Mechanical Engineering
Electrical Engineering
Electronic Engineering
Additional requirements:
You must have graduated no earlier than 2019 OR will graduate no later than 2022.
High personal integrity and an ability to work well with a wide range of different people is essential.
A conscientious, logical and enquiring mind set is essential.
A safety conscious mind-set is essential, and an understanding of potential aircraft hazards and hazard-based assessment is advantageous (this will be taught on the job).
A willingness to work on UK military projects is essential.
Excellent report writing skills are highly desirable.
Must be able to achieve at least a UK national security vetting clearance level of at least 'Security Check' (SC).
UKSV National Security Vetting Solution: guidance for applicants - GOV.UK
Benefits
185 hours holiday per year, plus 8 days public holidays per year.
You will normally work a 5 day week of 37 hours excluding meal breaks.
Company pension scheme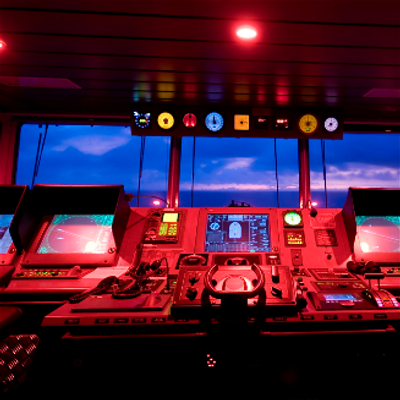 Why join QinetiQ?
As we continue to grow into new markets around the world, there's never been a more exciting time to join QinetiQ. The formula for success is our appetite for innovation and having the courage to take on a wide variety of complex challenges.

You'll experience a unique working environment where teams from different backgrounds, disciplines and experience enjoy collaborating widely and openly, as we undertake this exciting and rewarding journey.
Through effective teamwork, and pulling together, you'll get to experience what happens when we all share different perspectives, blend disciplines, and link technologies; constantly discovering new ways of solving complex problems in an diverse and inclusive environment where you can be authentic, feel valued and realise your full potential.
Joining QinetiQ offers you an opportunity to work on a broad range of interesting defence-based projects with vast career progression across a global organisation, in addition to competitive personal and professional benefits. You'll receive a competitive salary and benefits package: our basic salaries are very attractive as we constantly review what's happening in the market. The range of benefits that we offer include, adaptive and flexible working, generous holiday entitlements, and much more.
We've signed the Gradcracker feedback pledge.
(This means that we will supply feedback if requested after an interview.)
1e127ede32d8f816eacfb0aed73cee11