With a degree-level qualification or PhD under your belt, you'll be looking for a challenging environment where you can learn even more and be rewarded for the skills and expertise you develop.
Join one of our graduate career paths to take part in our journey and make a difference to health and the environment on a global scale.
Graduate direct entry route
Ready to get going right away? Join one of our business units directly to gain immediate exposure to some of the most passionate and highly-skilled teams in the industry. As a direct entry graduate, you will remain within one business area as a core member of the team from day one, working on real customer challenges to develop deep expertise and technical ability in your chosen field. With outstanding training and development, we'll help you get your career off to a flying start and support you in taking it further along one of our many career pathways.
With opportunities across the globe, we're confident you'll find a place to grow.
We recruit for these roles all year round.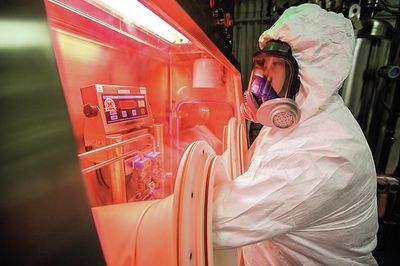 2022 Graduate Programme
Ambitious for more? We're recruiting for geographically mobile and talented graduates within the UK, US and China to join our science, commercial and operations teams.
Combining rapid technical progression with leadership skills development, our rotational programme will give you exposure to challenges across a number of our sectors. Designed for tomorrow's leaders, you'll develop a real understanding of how we function and help us drive innovative and collaborative working practices across JM. Alongside first-class mentoring and support, you'll benefit from a bespoke two year development programme to hone your communication skills and prepare for the leadership challenges of the future.
Your first two years will be spent undertaking three eight-month assignments across JM in your chosen country. At this point you may have found your real passion and want to enter into a permanent role, or you could take advantage of our optional third year where you may have the opportunity to experience, for example, an even more challenging placement, international assignment or secondment to a different function. Ultimately, we'll work with you in creating an experience that matches your strengths and interests, while ensuring your skills keep pace with your ambition.