"At GE, we are committed to building a more diverse workforce and a more inclusive workplace by focusing on transparency, accountability, and community." – H. Lawrence Culp, Jr.
At GE, we believe in the value of your unique identity, background, and experiences. We are committed to fostering an inclusive culture, where everyone feels empowered to do their best work because they feel accepted, respected, and that they belong.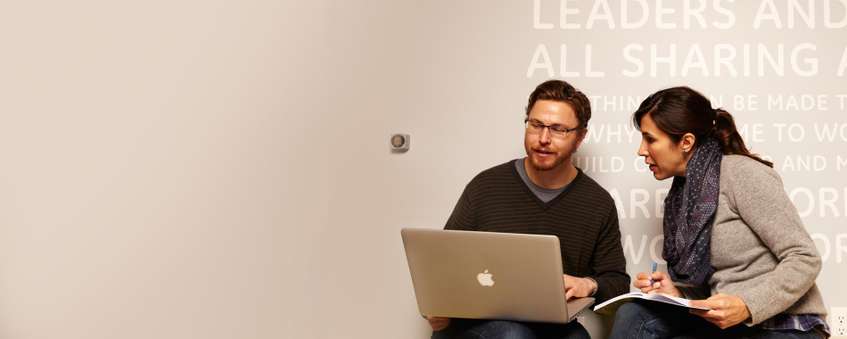 By embracing diverse teams and perspectives, we are better equipped to build a world that works.
We're committed to fostering an inclusive culture where all employees feel that they can contribute and succeed. With 205,000 employees at work in more than 170 countries, we are dedicated to building a world that works. We understand that inclusion and diversity make us more competitive and create value for our customers, shareholders, and employees.
Each for Equal in STEM
GE is committed to recruiting and hiring qualified women for STEM roles. We also strive to maintain an environment where all employees want to join, stay and contribute while experiencing their own growth and fulfilment in their careers.
A Call to Courage for Equality
We have a long history of promoting inclusion and diversity in our global workforce, and recognise that we still have more to progress to make.
Today, we continue investing in programmes for early education, community outreach, and talent development through GE Volunteers & our other affinity networks, first established in 1991.
GE Affinity Networks
Communities built on common backgrounds and experiences that are open to all employees to learn, connect and further our inclusion efforts.
Gay, Lesbian, Bisexual, Transgender & Ally Alliance (GLBTA)
Hispanic Forum
People with Disabilities Network (PDN)
Veterans Network (VN)
Volunteers
Women's Network (WN).