A global player fully focused on transport
Leading societies to a low carbon future, Alstom develops and markets mobility solutions that provide the sustainable foundations for the future of transportation.
Alstom's products portfolio ranges from high-speed trains, metros, monorail, trams and e-buses to integrated systems, customised services, infrastructure, signalling and digital mobility solutions.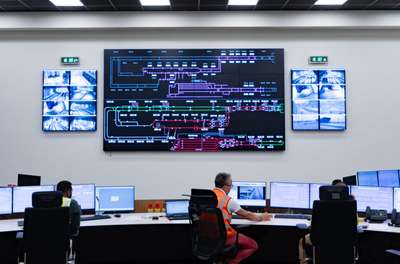 Over 100 years of contribution to the United Kingdom's infrastructure
Every day, around a third of all rail journeys in the UK are made on Alstom trains. We keep Virgin's West Coast Main Line service running for around 34 million passengers every year and we service over 100 tube trains a day on London's Northern Line, carrying nearly 1 million passengers daily.
Today, we're helping to turn Crossrail's tunnels into a fully operational railway, electrifying the Edinburgh to Glasgow rail line and helping the UK's Rail Supply Chain to get ready for HS2.
To help design, build and maintain the UK and Ireland's large scale rail infrastructure, we have invested, innovated and developed the world's most sophisticated engineering and new rail technology. From Train Scanner, our world-leading virtual train health checker to Appitrack, the fastest track laying machine in the world, our engineers are helping to make Britain's railways better. Our signalling and electrification activities are nationwide and are delivering the next generation of technology to help improve timetables and ensure safety on the railway, whether on projects or the installed assets across the country.
What mobility means to us
Join us
We provide world-class development and training facilities for our employees and our industry partners. Additionally, we invest in longer-term skills development through partnerships with the UK's best education providers and skills development organisations as well as our own well-established intern and graduate programmes.
We are a member of the Gradcracker Five-Year Club
We have been a Gradcracker advertiser for at least five years. We recruit regularly and should still be doing so whenever it is time for you to apply for placements or graduate positions - make sure that you Follow us to be alerted to any of our new opportunities.
Follow
Following