My journey
At university I decided I wanted to have a career involving sonar. I asked my lecturers about companies working in this sector and Thales was consistently mentioned. After some research I learnt that they were one of best sonar providers in the world, so I applied for a Graduate Systems Engineer vacancy at Templecombe. The application involved an online test, an assessment centre day at Thales's Reading site, and an interview at Templecombe.
The Graduate Scheme I'm on runs for two years, during which I'll be attending off-site soft skills training and classroom-based technical training with my fellow graduates from across the country. My scheme doesn't have compulsory rotations, but internal mobility is still a possibility for those who pursue it.
I started as a Systems Engineer on the Maritime Mine Countermeasures (MMCM) project, which is Thales's autonomous mine-hunting system. My job involved writing test plans for the Unmanned Surface Vessel (USV). Additionally, I participated in sea trials which required me to go on Sea Survival and Powerboat training. After 7 months I moved to the Acoustics Group where my job now involves research, design, modelling, development and testing of sonar transducers for submarines and mine-hunters. What I enjoy most about my job is that I'm constantly learning more about my technical field, from theoretical acoustics to finite element analysis to in-water test methods.
My highlights so far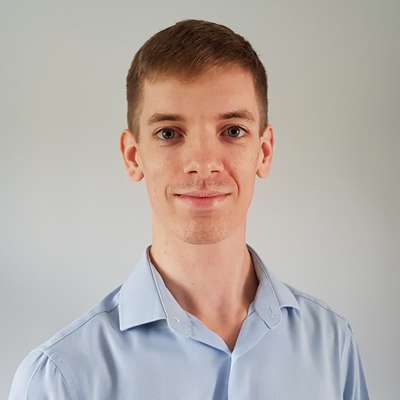 I've had many enjoyable moments during my time at Thales including receiving my powerboat license, assisting at the official opening of our Turnchapel Wharf site in Plymouth, building an Acoustic Levitator whilst volunteering as a STEM ambassador for the Big Bang Fair; witnessing the first union of both MMCM USVs, Apollo and Artemis, at Port Solent.
Currently, I'm on the planning committee for the International Conference on Underwater Acoustics 2020 made possible by Thales paying for my membership with the Institute of Acoustics. However, nothing has topped the day that I piloted the unmanned surface vessel Apollo during her Sea Acceptance Test.
I like working for Thales because they make real efforts to develop their people. Whether it's mentoring you to achieve chartership or funding postgraduate study or simply changing your work hours to fit in with your home life, as an employer they actively do all they can to help you achieve your career ambitions.