We know the electronic battlefield is becoming more sophisticated and have been watching it evolve rapidly in recent years. Radars, jammers, and SIGINT receivers are required to find and identify or create smaller and more complex signals every day. Although the need to test low probability of intercept signals is critical to design validation, it's challenging to perform these types of test in an efficient and cost-effective way. Plus, requirements are constantly changing as pressures related to cost and time surge.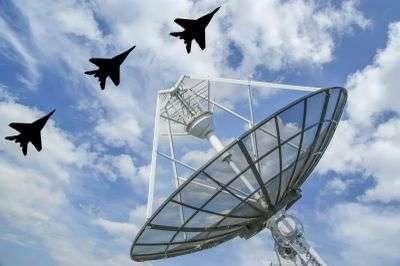 Engineers require solutions that not only offer the performance necessary to test the increasingly elusive signals of today but adapt and scale to meet the unknown testing needs of tomorrow.
Fortunately, RADX Technologies uses our modular RF and FPGA based platform to create solutions that meet these critical needs. The family of LibertyGT® solutions for real-time signal analysis (RTSA) and record, playback, and analysis (RPA), for example, are high performing COTS systems with easy to use touch screens and pre-built measurement capabilities.
COTS doesn't mean fixed functionality; the benefits of our modular and flexible platform are maintained because RADX Technologies can use its years of experience to implement custom functionality now, from advanced window triggering to multichannel synchronisation. The LibertyGT solutions help engineers adapt as new requirements occur with the evolution of EW systems.
RADX Technologies users have found the system to be particularly beneficial when addressing a few specific issues, including:
System Validation—When generating signals to use as proxies into other receivers or tactical algorithms on a real-time system, the RADX Technologies platform helps users determine if the signal is realistic or not. This is much harder to do with other solutions since they can't respond as quickly or with the same bandwidth.
Size, Weight, and Power (SWaP)—The RADX Technologies system is smaller and more compact, which is very useful when deploying equipment to capture live signals in the field.
Signal Validation—When performing field recordings, the RADX solution helps users know whether the recorded signals are valuable or not. This is much more difficult with other solutions, which would require multiple servers (another SWaP issue) in addition to whatever alternate signal capturing system might be used instead of the RADX Technologies platform.