What we offer
Competitive salary
Flexible working hours
25 days' holiday a year plus bank holidays.
If you are looking for an opportunity to expand your skillset and get hands-on experience in a vibrant working environment, then Airbus may be for you.
Lasting between six to twelve months, our UK-based internships give you crucial industry experience while allowing you to put your theoretical knowledge into practice. By making the most of the skills and knowledge you gain, you can improve your chances of landing your dream job on our graduate scheme!
Our internship roles are mainly located at our UK sites in Filton, Bristol and Broughton, near Chester, for Commercial Aircraft or Stevenage, Portsmouth and Newport for Defence and Space.
We look for individuals who are highly motivated and have exceptional team working skills, as well as being able to work on their own initiative.
Selection will depend on your academic achievements as well as other attributes such as ICT, digital and data management skills, analytical reasoning and problem-solving ability.
Areas of opportunities
We recruit from a wide variety of disciplines which includes, but is not limited to, the following: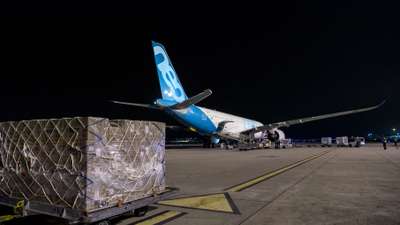 Engineering
Wing and component structures
Architect and Integration
Flight physics
Materials and processes
Systems and landing gear
Manufacturing Engineering
ICT
Procurement and supply chain
Finance.