What we do
At Airbus, we draw on each other's expertise and experience and put our passion and determination into exploring sustainable aerospace developments. We connect to the best minds. We make bold decisions. We find smart solutions. We get the world's most advanced technologies off the ground.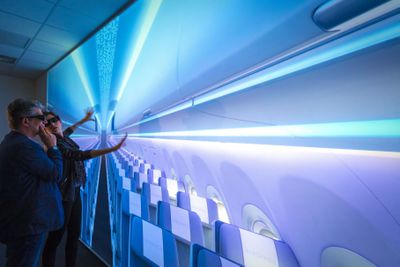 When it comes to future candidates, we look for curiosity, enthusiasm and drive. Our programmes offer unrivalled opportunities to learn and hone your talent, providing the support needed to grow.
We'll encourage you to open your mind to discovering new career paths and opportunities. As you look to find new and better ways to protect the world, and to explore beyond it, the work you'll be engaged with will be making a positive impact.
Whatever your chosen path, we're looking for people with ambition and commitment who want to be part of a high-tech, innovative and global organisation. We'll prepare you with the skills you need to progress and develop your talents. Your development benefits both you and us, because we believe when you fly, we fly.
Together we can achieve extraordinary things – on the ground, in the sky and in space.
---

---
Designing the future of flight
Innovation has always been a driving force at Airbus, which promotes cutting-edge technologies and scientific excellence to contribute to global progress. Through its predecessor companies, Airbus pioneered many of the technologies that helped conquer the skies and are now part of everyday life.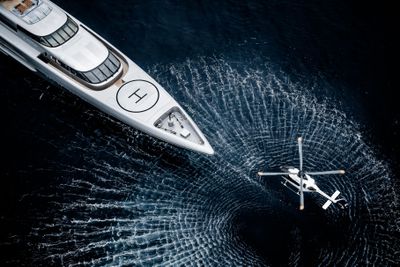 Airbus encourages its industry-leading experts to push their boundless imaginations, moving the company into the Industry 4.0 era and inventing new possibilities for the future of flight: from manned and unmanned vehicles for urban mobility, to hybrid and electric propulsion systems for cleaner aviation.
Careers | Find your perfect job
Do you have a passion for our business and a global mindset? Are you curious and eager to learn and to share experience with those around you at all levels? Are you ready to move around the world as your career develops and feel you could be a future leader of our business? Come join us.
---
All imagery used on the Airbus Hub is used by kind permission of Airbus and is subject to specific copyright requirements. The images cannot be reproduced without prior permission of Airbus.