About Us
Assystem is a French engineering company specialised in managing complex projects, with more than 6,000 employees and annual revenues of 500 million Euros. It is listed on the Paris stock exchange but was founded with mainly family capital.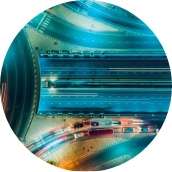 Assystem operates in the sectors of nuclear, renewable energy, transportation, and industry. Assystem operates in 10 countries over Europe, Asia, Africa and the Middle East. It is the 2nd largest independent nuclear engineering organisation in the world and one of the leading players in the fields of safety, security, digitization and systems engineering.
50 years of experience have made Assystem a key partner of the world's largest industrial groups: CEA, RATP, TotalEnergies, Saudi Aramco, Saudi Royal Commission, Framatome, Orano, Alstom, EDF, Rolls-Royce, Thales Dassault Systemes, SNCF, Rosatom...
Designing and developing the engineering services of tomorrow for our clients, building and ensuring the optimum use of their investments throughout the life cycle, coordinating and executing the realisation of their projects and infrastructures: Assystem's engineering teams make the difference and instill trust.
---
---
GO FOR IT – PUSH YOUR OWN BOUNDARIES!
We'll help you achieve your mobility goals, whether you want to change sector, business or geographic location and can offer a wide range of opportunities for you to seize across the world.