Sustainability for Saipem means conducting its business while remaining mindful of our responsibility towards all the stakeholders. Ensuring fair and co-operative relationships is vital for the success of our projects.
Saipem draws inspiration from the principles of transparency, honesty, integrity and business fairness, and adopts the highest standards and strict international guidelines when managing its activities.
Saipem's sustainability model permeates all company processes. It is oriented towards excellence and the pursuit of long-term objectives, to prevent, mitigate and manage possible risks.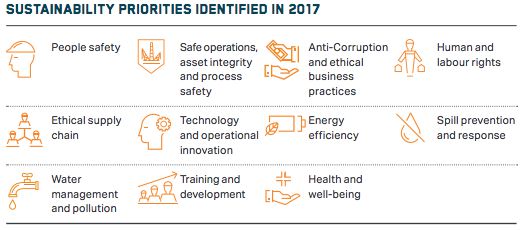 UN Global Compact
In 2016, Saipem officially joined the United Nations (UN) Global Compact, from whose principles of environmental protection, respect for human and labour rights and the fight against corruption the company draws inspiration to manage an ethical and sustainable business that creates value for its stakeholders.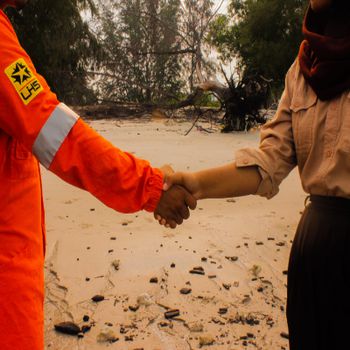 Leadership in Health & Safety
The Leadership in Health & Safety (LiHS) is a leadership development and cultural change programme, initiated in 2007 to foster a strong organisational health and safety culture.
It achieves this by focusing on increasing the quality and quantity of effective safety leaders at the company, promoting and encouraging safe behaviours throughout the organisation and ensuring a strong focus on leadership development at all management levels.
Local Presence
Employing and training people, promoting socio-economic development and being close to the local communities are keys to becoming truly sustainable.