Our commitment to you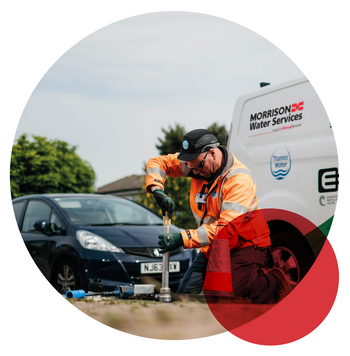 Operating 365 days a year, our workforce of over 10,000 keep the UK's essential infrastructure running, in partnership with our supply chain. We provide a range of essential infrastructure services within the Water, Energy, Telecom and Transport sectors within the UK & Ireland.
Equally important, is the development of a resilient and sustainable workforce that is equipped to deliver on our promise to clients. Attracting, developing and retaining the next generation of highly skilled, forward-thinking, customer-focused and technically competent people, who can help us to continually develop the scope of our core capabilities, is imperative.
We approach everything we do with a sense of responsibility. We recognise that through sustainable business practices we can meet our commitments to our clients, our people and the communities in which we operate, whilst respecting and protecting the environment.
---
Our commitment to inclusion & diversity
At M Group Services we recognise and value the benefits from our workforce diversity. We work hard to build and maintain inclusive environments and develop a culture where our people feel included and valued. We believe the business is richer because of the Group's approach to inclusion and diversity and we want to enable everyone to feel comfortable with being themselves at work regardless of age, gender, ethnicity, disability, sexuality, social background, religion or belief.
M Group Services' Chief Executive and the Operational Board are committed to providing a culture of inclusion and delivery of continuous improvement in achieving a greater diversity balance within the Group. We will foster environments which support inclusive communities, celebrate difference, and value diversity.
---
What we can offer you...

Across each of our businesses, a broad range of recognition and reward schemes are designed to highlight the achievements and successes of our people and to thank them for their hard work and dedication.