Who we are
ExxonMobil, one of the world's largest publicly traded energy providers and chemical manufacturers, develops and applies next-generation technologies to help safely and responsibly meet the world's growing needs for energy and high-quality chemical products.
Fueling the world safely and responsibly
Access to energy underpins human comfort, mobility, economic prosperity and social progress. It touches nearly every aspect of modern life. Over the course of its long history of more than a century, ExxonMobil has evolved from a regional marketer of kerosene to an advanced energy and chemical innovator, and one of the largest publicly traded companies in the world.
An industry leader in almost every aspect of the energy and chemical manufacturing businesses, we operate facilities or market products in most of the world's countries, explore for oil and natural gas on six continents, and research and develop next-generation technologies to help meet the dual challenge of fueling global economies while addressing the risks of climate change.
Business Divisions: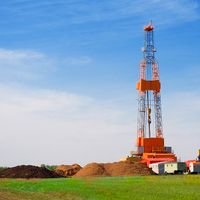 Upstream
The strengths found in our ingenuity and global organisation allow us to explore for and develop all resource types across the globe, relying on industry-leading technologies and capabilities to do so safely and responsibly.
Our understanding of the global hydrocarbon endowment, coupled with our unique geoscience capabilities, allows us to identify and prioritise the development of the highest quality resources. With our experience and applied technologies, we can develop more oil and gas reserves at both new and mature fields.
Advances in seismic imaging, reservoir simulation, drilling and facility design allow us to explore and develop deposits that were previously unidentified or unreachable.
Chemical
ExxonMobil Chemical is one of the largest chemical manufacturing companies in the world. Our unique portfolio of commodity and specialty businesses generates annual sales of nearly 25 million tonnes of prime products.
We operate major manufacturing facilities in key markets around the world, and our products serve as the building blocks for a wide variety of everyday consumer and industrial products.
Downstream
As the largest global refiner, the majority of our refining capacity is integrated with our lubricants and/or chemical businesses.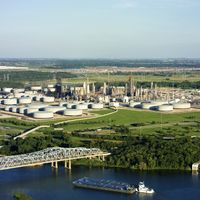 ExxonMobil's global Fuels & Lubricants organisation drives the efficient development and deployment of global best-practices and new technologies.
We manufacture and distribute products derived from crude oil and other feedstocks.
Our global network of manufacturing plants, transportation systems and distribution centres provides fuels, lubricants and other high-value products to customers.
We are a member of the Gradcracker Five-Year Club
We have been a Gradcracker advertiser for at least five years. We recruit regularly and should still be doing so whenever it is time for you to apply for placements or graduate positions - make sure that you Follow us to be alerted to any of our new opportunities.
Follow
Following