Who we are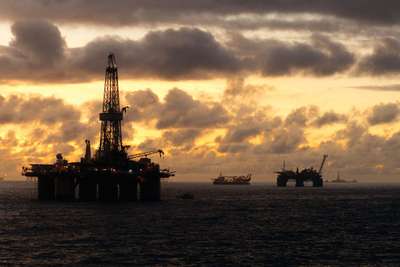 Since its inception in 1925, Caterpillar has been building the world's infrastructure. Our organisation has grown to be the world's leading manufacturer of Construction and Mining Equipment and a leading global supplier of diesel and natural gas engines and industrial gas turbines.
We are a global company, with hundreds of locations worldwide to serve and support our customer base, and respond quickly to their needs. Caterpillar manufactures more than 300 products in 23 countries and serves customers in over 190 countries worldwide.
Our global presence extends to every continent and includes over 480 facility locations - almost half of which are outside the U.S. With a major presence in the UK, we now employ more than 10,000 people, meaning the UK represents the largest base for Caterpillar outside the United States.
---
It's YOUR career. Make it matter.
At Caterpillar, you build what matters - whether it's the career you want, crucial work skills, strong relationships or new digital technologies. There are big jobs to be done worldwide - building critical infrastructure, bolstering local economies, meeting the demand for energy - and that work is powered by our people.
Every single Caterpillar employee moves our company forward. Piece by piece, part by part, person by person. Together we create sustainable, world-changing solutions that impact lives around the globe. Join our winning team and help build a better world!
We are proud to be named in the Forbes list of Best Employers for Diversity (2019) and to be the employer of one of the top 50 Women in Engineering (WE50 2021).
For nearly 20 years, Caterpillar's Employee Resource Groups (ERGs) have added value for our employees and businesses. Our ERGs are company sponsored and employee led, and promote the unique cultural differences representative of our global community. They build communities on common backgrounds and experiences that provide opportunities for personal and professional development, while welcoming all employees to learn, connect and foster a sense of belonging. Promoting collaboration across cultures, genders, and abilities is the strength that our ERGs' bring".

We are a member of the Gradcracker Five-Year Club
We have been a Gradcracker advertiser for at least five years. We recruit regularly and should still be doing so whenever it is time for you to apply for placements or graduate positions - make sure that you Follow us to be alerted to any of our new opportunities.
Follow
Following