At the heart of our business is trust. Together, it's the most important thing we can build.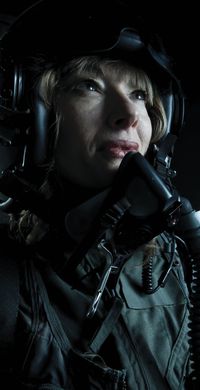 Cobham is a leading global technology and services innovator, respected for providing solutions to the greatest challenges, from deep space to the depths of the ocean, in commercial, defence and security markets. We employ around 10,000 people primarily in the USA, UK, Europe and Australia, and have customers and partners in over 100 countries.
Our ethos is rooted firmly in our history of innovation, leadership and empowerment, and we take great pride in solving the big problems that others can't.
If it can be done, we can find a way.
Our core values have driven us from our launch in 1934 by Sir Alan Cobham, an aviation innovator, to becoming the hugely diverse, international technology company that we are today.
Cobham has a long track record of raising generations of innovators, pioneers and leaders, like Sir Alan, to be proud of. But more than ever, in a world of accelerating change and global competition, it is the talent Cobham attracts and encourages now that will underwrite its future.
We're always working as a team to push back the frontiers, build failsafe components and expand our capabilities, and we need inspired, big-picture thinkers to help us.
Our People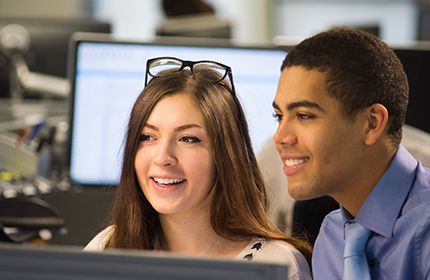 What makes Cobham truly innovative is its people. Proactive and customer focussed, our people possess spirit and passion, contributing their skills to the business to grow with us.
We've spent more than 80 years finding solutions where no one else could. Now, our people are discovering how skills and ideas from different teams and individuals can be combined, to inspire each other's work and break new ground. With better collaboration, anything is possible.
True Innovators
At Cobham, you'll work amongst cutting-edge technology that gives you the opportunity to make a real difference and contribute to the future of engineering excellence. We are the ones who take on and solve the greatest challenges on and off our planet. Where others can't solve a problem, Cobham can find a way. That's what unites us. That's the Cobham spirit.
Graduate Careers
Cobham is an exceptional place to start your career. As a graduate you'll join an accredited 2-3 year programme that has been specifically designed to develop our future leaders - whether it's engineering talent who can dream up new ideas or the business leaders who can bring them to fruition.
Find out more about the Cobham Graduate Development Programme.